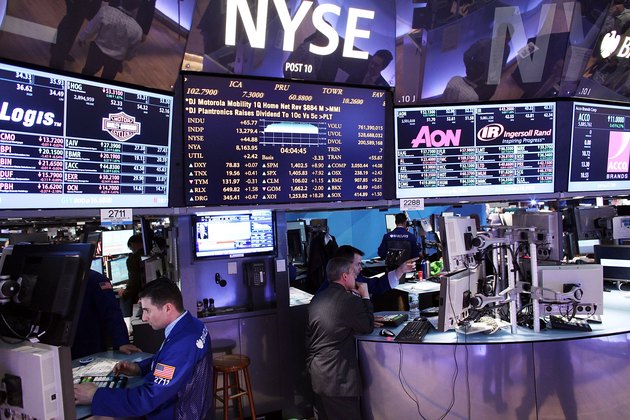 Energy is a hot commodity. This is because it is needed all over the world regardless of religion or nation state. There are several ways to invest in oil; however, one of the easiest ways is to purchase shares of one of the major oil companies. The industry also includes gas utilities, independent oil and gas companies, oil and gas drilling and exploration, oil and gas equipment and services, oil and gas pipelines, and oil and gas refining and marketing.
Step 1
Determine the sector in which you would like to purchase oil shares. This should be the industry you know the most about. While you may get your gas at Exxon, you may have more interest in oil refineries or companies that sell oil equipment.
Step 2
Research companies that fall into the category you are interested in. Go to your favorite investment research site. Yahoo! Finance is the top-rated investment research site, according to Alexa.com. Go to the Industry section and type "Major Integrated Oil & Gas" in the search screen.
Step 3
Click on "Leaders & Laggards" under Summary in the left pane. This will show you a listing of the best and worst performing companies currently in the industry.
Step 4
Select the company you would like to purchase. Take down the ticker symbol and the current price. Also look at the 52-week high to see where it's trading at in relation to it's highest price and lowest price for the year.
Step 5
Determine the price you would like to purchase the company at and how many shares. Multiply the total number of shares by the current price of the shares to get your total investment amount.
Step 6
Contact your broker or place an order through your favorite online broker.