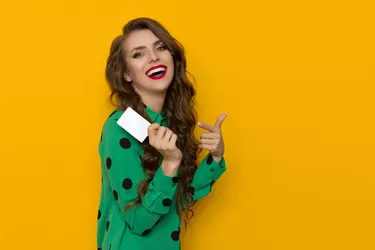 Transferring money from your PayPal to a gift card can be done by selecting from an array of gift card options, picking the amount you'd like to give, noting whether the gift card is for yourself or someone else, and logging into your account to confirm the purchase. Gift cards generally arrive in the recipient's inbox within a few hours of the purchase. However, PayPal limits the amount that can be loaded onto each gift card and the number of transactions you can make each day.
Digital Gift Card Purchases
The PayPal Digital Gifts site facilitates the gift card purchasing process for those purchasing gift certificates for someone in the United States. Dozens of gift cards are available for purchase directly from the site -- just click on one of the indicated dollar amounts, or type in your amount within the ranges indicated. Cards can be loaded ​within a specified value range​.
As of this publication, for example, an iTunes card purchased through PayPal can be anywhere from $10 to $100 -- you'll get an error message if you enter a number that falls below the minimum or above the maximum threshold.
Once you decide on the amount, note whether this is for yourself or intended to be a gift for someone else, and confirm that you've read and accepted the terms and conditions, you're prompted to ​pay with your existing PayPal account​ to complete the purchase.
As an alternative, you can set up a new PayPal account and use it to pay with a credit or debit card. The "gift card" comes in the form of an electronic code rather than a physical object, which the recipient then uses to make her purchase.
Tip
You'll need to have a PayPal account to use this service, or PayPal will make you create one before checkout. However, the recipient doesn't need to have a PayPal account to accept the gift card. All you need to do is provide her email address for the electronic delivery.
You can buy only one gift card in each transaction. If you wanted $500 in iTunes gift cards, for example, you'd have to buy five separate $100 cards. PayPal may limit the amount placed on the card based on your account's daily transaction limit and account status. Verified accounts have a higher transaction limit than unverified ones, while PayPal Business Debit MasterCards have spending and withdrawal limits specified on the account.
Off-site and Offline Purchases
Using your PayPal account to pay for gift cards directly from the vendor depends on that vendor's ability and willingness to accept payment via PayPal. If you have a PayPal debit card, the purchase is completed like any other transaction, and the money instantly leaves your account.
Purchase limitations may apply, and PayPal may add additional limits to your account if it becomes concerned that the gift card purchases indicate fraud. If that happens, you'll just need to contact PayPal and confirm that the transactions are legitimate to regain use of your funds.