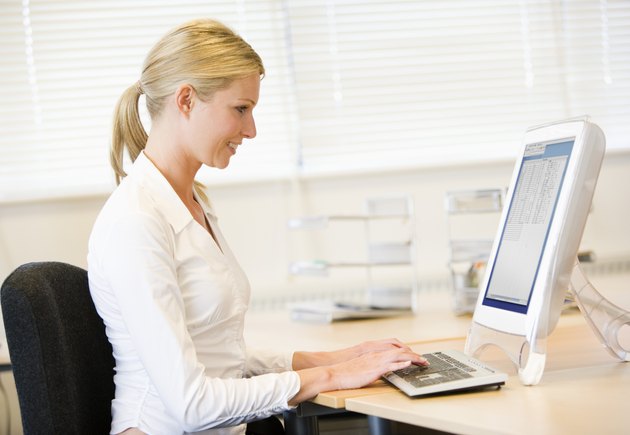 Planning for your taxes throughout the year saves you a lot of time when tax season arrives. One area in which accurate record keeping is especially important is tax deductions. Deductions lower your adjusted gross income and therefore your tax liability. You can deliver your deductions spreadsheet to your CPA when he prepares your tax return, but you will also need to retain the receipts and records for your deductions.
Step 1
Create a new spreadsheet for tracking your deductions. You can add worksheets to this file for later years or create a new spreadsheet for each year.
Step 2
Enter your name, and spouse's name if applicable, in cell A1. Enter the title "Tax Deductions" and the tax year in cell A2.
Step 3
Create column headings for the deductions. Enter "Date" in cell A5. Enter "Payee" in cell B5. Enter "Description" in cell C5. Enter "Amount" in cell D5. Enter "Deduction Category" in cell E5.
Step 4
Format the headings using the typeface and styles you prefer.
Step 5
Enter tax deductions throughout the year using the information in the column headings. Depending on the frequency of your deductions, you may enter deductions each time you have one or on a weekly or monthly basis. Keep your receipts and other documentation in a folder nearby.
Step 6
Sort the deductions by category at the end of the year. Create subtotals by deduction category. This will assist your CPA in quantifying the deductions.
Tip
Compare the spreadsheet from the prior year to the current year to make sure you are not forgetting a deduction. If your deductions increase or decrease dramatically from one year to the next, the spreadsheet will help zero in on the reason.