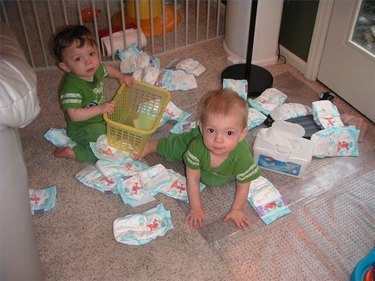 New babies are wonderful, but it is a bit shocking sometimes how much those diapers actually cost the first year. When I had my twins, I was thrilled to find a couple of ways to take advantage of free offers to get free Pampers and other free baby products. Whether you have a new baby or new twins or triplets, there are a couple of ways to get free diapers. I will share the ways that I've used to cut my diaper bill and get some free baby diapers.
Step 1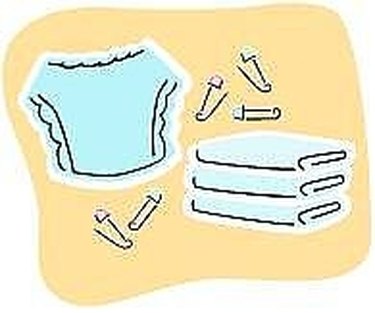 If you've been blessed with twins or more, you can take advantage of the Multiple Birth Offer from Pampers to get free diapers. If you send in copies of the birth certificates, Pampers will send you some free diapers! Take advantage of this great free offer if you are blessed with twins or more. I have included the contact information to take advantage of this offer: Pampers Multiple Birth Offer The Proctor & Gamble Company PO Box 599 Cincinnati, OH 45201 Call 800-543-0480
Step 2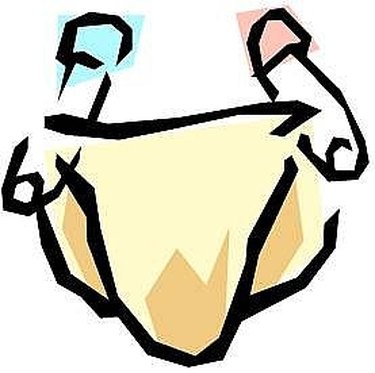 Join Pampers Gifts to Grow Rewards program. Once you join you can enter codes from the Pampers diapers and wipes that you purchase. Points accumulate quickly when you are buying diapers every week. You can enter sweepstakes to win free diapers and wipes for a whole year. You can search the Gifts to Grow rewards catalog for available rewards. Many times when I have browsed the rewards catalog to redeem some of my points, I have been able to get free Pampers diapers with my points. The available rewards do change from time to time, but there always seem to be a nice selection of rewards to choose from. I have gotten over $60 of free Pampers diapers with this program. See the "Resources" section below for further information on how to sign up for this program.
Step 3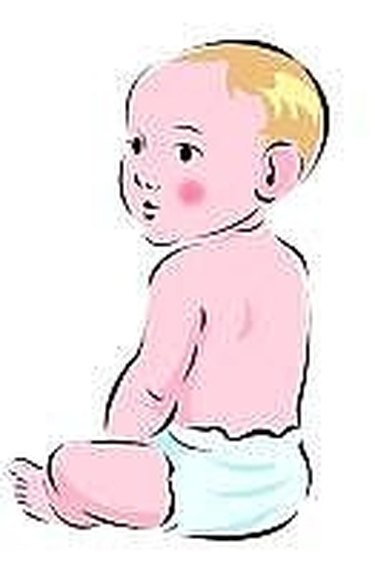 Join the Babies R Us Rewards program. You can sign up for this program at the store and then have your card scanned each time you buy Pampers. After you have purchased 9 large boxes of Pampers, you will get a coupon in the mail for a free large box of Pampers diapers (worth over $40!). I have gotten over $80 of free Pampers diapers so far with this program. You can also use this program to get Huggies diapers for free. See the link in the "Resources" section below to get further information about this program.
Step 4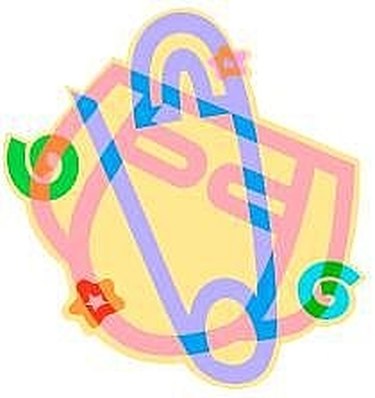 Watch the Target weekly advertisements in your area. There are times when they run specials where you actually get Target gift cards when you purchase Pampers diapers. You can then use the Target gift cards on a different day to get free diapers or other free baby stuff that you may need. I have gotten over $30 of free Pampers diapers by taking advantage of these weekly specials.
Tip
P&G regularly has coupons for Pampers in the Sunday newspaper. Always try to look for these to save money when you buy your diapers. In addition, some grocery stores will double manufacturers coupons, so you can save even more with your coupons at those stores. You can normally use store coupons and manufacturer's coupons on Pampers diapers at many stores, so look for Pampers store coupons in the Babies R Us, Toys R Us, and Target advertisements. Use these coupons with your P&G Pampers manufacturer's coupons to maximize your savings.