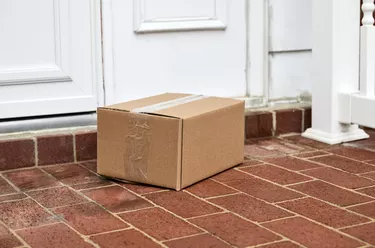 A good meal can be the perfect reward after a long, hard day, but achieving one isn't without its challenges. You can make a trip to the grocery store to ensure that you have everything you need, but there's always a chance that you'll forget a key ingredient, not to mention the fact that grocery stores can get crowded and have long lines. And restaurants can still be a bit of a challenge as COVID winds down.
A meal kit can be your answer, particularly if you like to putz around in the kitchen, maybe with a nice glass of wine, to shake off the work mode. These kits offer a number of benefits. They're not fast food, already cooling down by the time the food reaches your plate. And they beat ordering out for groceries because you don't have to think about what you'll need to make a culinary creation. Blue Apron is one of the premier meal kit providers.
You're effectively buying everything you need to make a particular meal – and ​only​ what you need to make that meal – when you order a meal kit. Everything is packaged and delivered to your doorstep in refrigerated boxes, complete with insulated liners and ice packs. You select the meal plan that best suits your needs and Blue Apron creates a choice of recipes. They send you the recipes and all the necessary ingredients so you don't have to shop for them. Everything is premeasured, ready to go and guaranteed to be fresh and locally sourced.
What Meals Does Blue Apron Offer?
Blue Apron sets itself apart from other meal delivery kit services like Hello Fresh and Home Chef by providing unique and gourmet meals, not just the usual dinner fare. This is your chance to spread your wings and try some taste/ingredient pairings that might never have occurred to you before. You can forget about breakfast or lunch entrees, however. Menus are limited to evening cuisine.
They extend from the usual meat, seafood and poultry to special accommodations for diabetics, those who want gluten-free meals and plant-based "meats" for vegetarians. Allergy warnings are printed on the Blue Apron website and on recipe instructions.
And about that glass of wine you like to enjoy while you're cooking. Blue Apron also offers wine pairings selected to best complement certain recipes, chosen by their sommeliers.
How Does Blue Apron Work?
Set up an account and decide how many recipes you want to tackle per week. Let Blue Apron know how many people you'll be feeding so they can portion the ingredients. You can alter your weekly menu at any time up until your order has begun processing.
It's not a problem if you're not a chef extraordinaire. The recipe instructions that Blue Apron provides are quite detailed. One complaint is that they can include terms that might leave some folks clueless. Another drawback is that the ingredients for several recipes are contained in random order in the delivery box. They're not packaged by recipe. That makes for a lot of individual bags that you must hunt through to determine which ones you'll need for the feast you want to prepare.
Blue Apron is cost-effective if creating unique recipes without visiting the grocery store is on your list of fun things to do. Prices run about $6.00 plus change per serving and delivery is free. The company is known to periodically offer special deals for those who are first signing up, such as 10 free meals included in your first five deliveries.
Blue Apron vs. Hello Fresh
Blue Apron recipes are often a bit more difficult and time-consuming than those offered by Hello Fresh and other competitors, so this might not be the right option for you if you prefer to keep things simple. CNET says it's best for those with "more adventurous" taste buds.