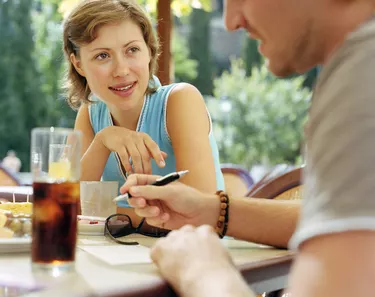 For a house-sitter, a good reference letter is the best possible word-of-mouth advertising and is essential to helping create new business and create an atmosphere of trust with new clients. After you have had a terrific house-sitting experience with someone you would use in the future, writing a reference letter is the best possible "thank-you" he or she could get. In order to write a powerful and useful reference letter, there are several things to keep in mind.
Step 1
Type the letter in a word processing program on your computer. You then have the flexibility to email the letter, post the letter online or print the letter out and give it to your house-sitter in person. Don't address the letter to a specific person, unless requested. Simply use a general introduction such as "To whom it may concern."
Step 2
Mention the house-sitter by name several times in the letter. Highlight specific items of importance that made this house-sitter stand apart, or things that person did that went over and above your expectations.
Step 3
Include in the letter the duration of the services your house-sitter provided for you, and whether or not you would use them again. Make sure to include a personal recommendation to readers of the letter, encouraging them to use your house-sitter of choice.
Step 4
End the letter by signing your name, just as you would for any other correspondence. If you think it is appropriate, you can include your contact information for future readers to call or email you questions regarding the house-sitter.
Tip
Spell and grammar check your document for the best results.