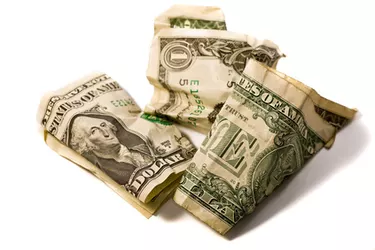 For many people who dream of owning their own business, opening a franchise is an excellent option. You might think that a Dollar Tree franchise is the perfect one for you. Dollar Tree is a retail chain that sells various discounted items across a wide array of categories. Nearly everything sold in almost all of their stores costs ​$1​ or less. Unfortunately, Dollar Tree itself does not offer franchising opportunities, per its corporate website. However, you can certainly franchise a dollar store through another, similar company.
Dollar Tree has national recognition. Based in Chesapeake, Virginia, they have more than ​15,000​ stores across North America (​48​ United States excluding Hawaii and Alaska and four Canadian provinces). Its stores are supported by a robust network of ​24​ supply warehouses and active buying power on the discount market. Most Dollar Tree stores have many departments, including food and beverage, beauty and health, party supplies, home goods, toys and more.
Because of its national brand recognition and in-built marketing strategy, a Dollar Tree store would be a good investment for a potential franchise owner. However, once again, they do not franchise stores, and instead, operate all of their stores from their corporate office.
They do work with local real estate partners to find retail locations for new Dollar Tree stores, the corporation explains.
Opening a Dollar Tree Franchise
You will need several different things to open a dollar store like Dollar Tree. First, you will need the funds to purchase the initial franchise from the corporation you choose, which tends to be around ​$80,000​ for similar stores.
This amount is sizeable, so there are a few ways to come up with it if you don't have the cash in hand, which many people do not. You could consider taking out a small business loan. You'll need excellent credit, and most banks will require you to have experience running a business (ideally retail). They want to make sure you know what you're doing.
Another option is to borrow against your assets. If you already own a business, that might be an option. Alternatively, you could choose to borrow against your home equity. Both of these entail significant risks.
Once you have the money to buy a franchise, you still need a storefront. Most dollar stores are about ​10,000​ square feet in size. Corporate headquarters like their stores in shopping plazas where it is convenient for people running errands and with ample parking. Look for empty retail opportunities near grocery stores, nail salons, gas stations and other essential services.
Those requirements (start-up money and a location) are typically a corporate dollar store's most important requirements. You'll also have to go through their interview and qualifications process before they agree to go into business with you. There are some other steps you can take to better your chances of getting approval.
Making Yourself an Attractive Candidate
Corporations depend on their franchisees to represent their brand well, which means they are cautious about franchise sales. Working in a corporate position can make you a better candidate. Alternatively, you can have retail management or even ownership experience. It's even better if you show that you have experience in discount variety stores.
In addition, be an active member of your community whose friends and neighbors will want to support. Show that you have a positive relationship with your local chamber of commerce or business bureau. Finally, it always helps to have an education. A business degree, particularly in management, sales or marketing, will make you a better potential franchise owner.
If all else fails, remember that there are many discount variety store chains available to franchise. Keep your options open, and with patience and the right know-how, you'll be a successful business owner soon.