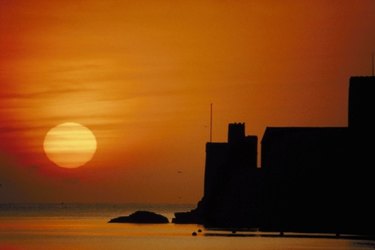 Banco de Oro (Gold Bank), or BDO, is a major financial institution in the Philippines. It's one of the top banks in that country and was picked as best domestic bank by Finance Asia in a survey taken from the middle of 2009 through May 2010. BDO has locations all over the Philippines and offers a number of financial services in addition to savings accounts, such as loans, credit cards, insurance, and investment and money management advice.
Choose Your Savings Account
BDO offers a number of savings accounts. The official currency of the Philippines is the peso, but BDO also has United States dollar (USD) and third-currency savings accounts in euros; Japanese yen; British pounds; Canadian, Hong Kong, Singapore and Australian dollars; and Chinese yuan. There are several different choices for peso accounts, including a Junior Savers Club for children, a Power Teens account and the Club 60 for seniors, which is also available as a dollar account. You can also set up direct-deposit peso and dollar accounts and accounts that come with and without ATM cards. If you'd like to earn a higher interest rate, you can invest your money in BDO's "time deposit" accounts, certificates of deposit savings accounts with a specified maturity date.
Complete Paperwork
Banks require customers to fill out forms to open savings accounts. At BDO, you also have to furnish other pieces of documentation. You need to show two forms of recent ID that provide both your name and your photo; you may also have to bring two photocopies for the bank to keep. Banco de Oro asks for a copy of a billing statement as well, such as a telephone bill or utility bill.
Make an Opening Deposit
Most BDO savings accounts have a minimum deposit amount that you have to give the bank as part of the initial setup. They also have minimal balances you must maintain to earn interest, and minimal balances you must maintain to avoid incurring a service charge for the account. Your account balance on a BDO savings accounts is calculated according to a monthly average daily balance. As of November 2010, the opening deposit amount for a Peso Passbook Savings Account, with or without an ATM card, was 5,000 Philippine pesos (PHP). The account also has to maintain a minimum of 5,000 PHP to earn interest. The minimum opening balance for the dollar savings account is $200, with a minimum balance of $500 if you want to earn interest. The service fee for falling below the minimum balance is 200 pesos for all BDO peso savings accounts, and $5 for all USD accounts.