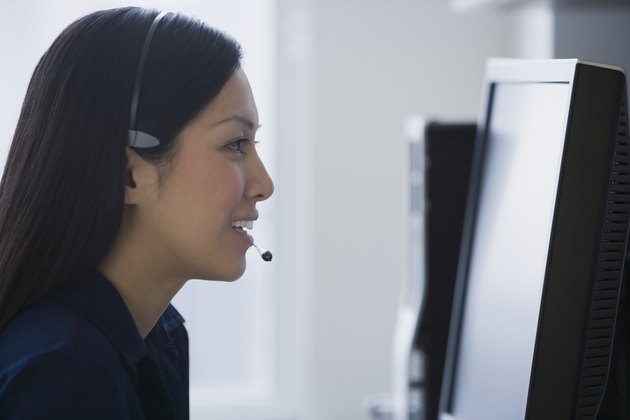 When you e-file your tax return, you must use a 5-digit personal identification number to sign it electronically. As of 2014, some taxpayers must also have a second PIN called an Identity Protection PIN. This 6-digit number is not interchangeable with an e-file PIN. In either case, the Internal Revenue Service has methods to enable you to get a replacement PIN if you lose the original.
Your 5-Digit PIN
Obtain a 5-digit PIN to electronically sign your tax return by going to the IRS website. Provide your date of birth and your adjusted gross income or PIN from the previous year. If you lose your PIN, contact the IRS online or by calling 1-866-704-7388. The IRS doesn't find your existing PIN. Instead, you are assigned a temporary PIN that allows you to complete the self-select PIN method once your identity has been verified.
Identity Protection PIN
Starting with the 2014 tax year, some taxpayers received a 6-digit Individual Protection PIN that allows the IRS to verify their identities. The IP PIN is issued to these individuals and to taxpayers at risk for identity theft who elect to receive the PIN. You must enter the PIN on your tax return. If you don't, processing may be delayed or the return rejected. If you forget your IP PIN and followed instructions to create an account, simply log on to retrieve the PIN. If you didn't create an account, call the IRS at 800-908-4490. You will receive a replacement IP PIN.