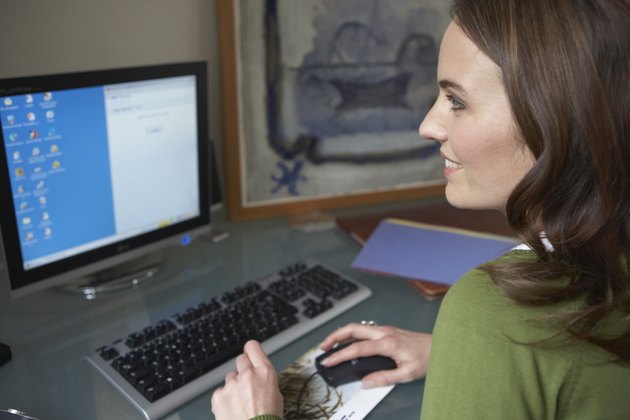 When tax season rolls around, it's time to start collecting some familiar forms. Once upon a time, the IRS sent out a Form 1040 early in the year to taxpayers at their address of record. That practice has ended, and cuts to the IRS budget in 2014 made these forms a bit more difficult to find at public venues such as libraries, but the IRS still makes the 1040 and all other tax forms available online.
The Online Process
The IRS provides a fairly streamlined method to order forms online. Open your web browser and navigate to "Forms and Publications" on the IRS website. From this page, entering "1040" in the search box will return a long list of forms and schedules associated with Form 1040.
Ordering Forms
Check the box next to the form that you need. The page allows you to order two or more forms at a time. When you're finished, click the "Add to Cart" button on the bottom of the page. You'll then move to a "Shopping Cart Summary," which allows you to remove items you've placed in the cart or go back to the previous page and add new items. If you've chosen all the forms you need, click "Checkout."
Addressing Your Order
You'll now move to the shipping address page. Enter your address, including apartment number if applicable, as well as city, state and zip code. On the following page, simply click "Confirm" to place the order. Your order will pop up, with a reminder to allow seven to 15 days for delivery. There is no charge for any IRS forms ordered via the website or by any other method.
Other Methods
All IRS forms may be ordered by calling 800-TAX-FORM between 7 a.m. and 7 p.m. local time Monday through Friday. The forms are also available at IRS Taxpayer Assistance Centers. Some forms can be filed electronically and many can be downloaded and printed for your use at home.