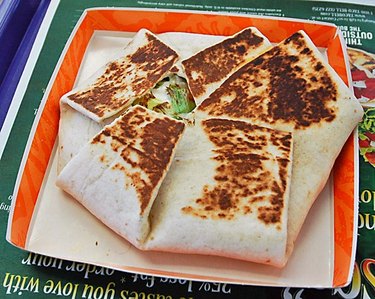 Are you looking to invest in Taco Bell? How about KFC, Long John Silvers, Pizza Hut, and A&W restaurants? Well if you look at the finance section of your favorite investing site, there is no way to invest in these fine restaurants individually. They are part of a company called Yum! Brands. Yum! Brands is growing rapidly in its overseas markets particularly in China. If you are interested in purchasing the stock of these restaurants do your research appropriately! I have included how you can buy the stock in the following eHow:
Step 1
After you have performed appropriate due diligence and have decided you would like to buy Taco Bell stock, Pizza Hut Stock, or KFC stock you will find that the companies are actually part of a larger organization called Yum! Brands. The company also owns Long John Silvers, and A&W restaurants. The ticker symbol of the parent company is YUM. It was spun off in 1997 from Pepsico. It was originally known as Tricon Global, but was rebranded as Yum! Brands in 2002. In order to purchase stock you would need to login to your online brokerage account, or contact your broker and ask the broker to purchase the shares. You can set a limit order or a market order and purchase YUM at a certain price, or whatever the market dictates. Other articles will explain in depth how to perform a market or limit order in a brokerage account. Conversely, if you believe the fortunes of YUM! Brands may be less than desirable you can also sell short the stock as well.
Step 2
If you would like to order YUM brand stocks on a discount there is an alternate method for purchasing the stock. The company has set up a discount DRIP (dividend reinvestment plan) where you can buy shares on an ongoing basis with reduced brokerage fees. You can also sell from the plan, or you can ask for shares to be sent to you at any time. With the DRIP plan you can opt to keep quarterly dividends in the plan and reinvested or you can have them sent to you or direct deposited. Please find a link in the resources section. *
Step 3
A third way to purchase a fractional share of Taco Bell, KFC, and Pizza hut would be to purchase a mutual fund that invests in the sector. The Growth fund of America is one such fund. Ticker symbol: AGTHX It currently (as of the end of last quarter) holds 2.74% of the outstanding shares of YUM which makes it a proxy to hold the shares through. ETF funds may also carry the stock, but the common PBJ ETF does not carry YUM! Brands at the moment.
Tip
Always do your own research and due diligence before investing in any stock.
Warning
Do not invest in a stock simply because some ranting and raving CNBC commentator (booyah) says to, or one of the guests says so. Do your own research into fundamentals, cash flow, income, listen to conference calls etc...