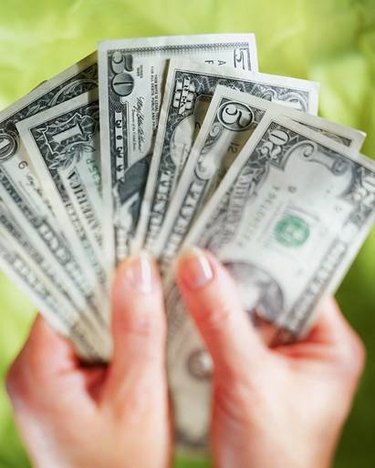 We all love a freebie here and there, but if you're looking to win big and score free money then utilize these resources and steps. Free money, grants and opportunities are truly available if you know all of the right places to look. It may take a little bit of time and a whole lot of digging, but if you're dedicated and resilient--free money can be yours today. Use these tips to win free loot:
Step 1
Take advantage of radio, magazine and online contests. Many radio stations give away free cash each day and all you have to do is simply call in and answer questions. Magazines publish weekly contest opportunities and entering these can earn you hundreds and thousands of dollars. Find a contest today and enter as you just may be the next biggest winner.
Step 2
Search for government grants. The government gives away free money each year to assist individuals as well as small business owners in funding projects. You can search for funds that you will never have to repay and can use towards a variety of things. You can qualify for these grants based on age, gender, economical circumstance and more.
Step 3
Look for unclaimed money and property in your name. There are dozens of companies that allow you to conduct an online search to find money that is legally do to you. You can track down tax rebates from previous years that were unreceived or search for money and estate left behind to you from the death of a loved one. Conduct a basic online search and you will find hundreds of companies that can aid you in your search.
Step 4
Join a market research company in your area. Many market research companies will pay you between $75-$100 for your opinion about popular products and everyday home items that you use regularly. You give them your opinion (and about 60 minutes of your time) and they will compensate you. Some companies will require telephone interviews while others will ask you to come in for a quick group interview.
Step 5
Take advantage of special offers and rebates. Mail in grocery, furniture and medication rebate forms. Most rebates only take a few weeks to be returned. This is how to win free money!