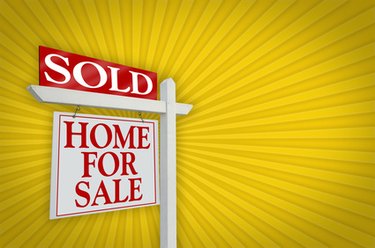 One thing you don't want to forget to do after moving to a new address is notifying the Internal Revenue Service; also, let your state tax authorities and your employer know that you have changed addresses. It is not necessary to wait until the end of the year when you're ready to file your income taxes. The Internal Revenue Service makes it easy to do so any time of the year.
Step 1
Inform your employer of a change of address by filling out a new W-4, Employee's Withholding Allowance Certificate that tells your employer how much federal income tax to withhold from your paycheck. This, in turn, tells the employer where to send your W-2 Wage and Tax Statement in a timely manner.
Step 2
Notify the IRS using Form 8822, Change of Address. Include your full name and new address, Social Security Number and signature. If you filed jointly with a spouse, include the information for both spouses.
Step 3
Mail Form 8822 to the regional IRS center where you file your tax returns.
Step 4
Notify the Post Office at your old address of your new address so that any refund or correspondence from the IRS will be forwarded if you move after filing a tax return.
Step 5
Visit your state income tax authority's website to get instructions on how to change your address with them or to verify that your employer made the change in their records.
Tip
Other ways to change your name with the IRS can be done by writing the new address in the appropriate boxes when you file your paper return, or talking to an IRS employee at 1-800-829-3676.
Warning
Notify the IRS in advance if you plan to file your tax return electronically. Often, they will reject electronically filed tax returns if the address you use does not match the address you used the last time you filed or it is not the one in the IRS computer system.
Things You'll Need
W-4 Employee's Withholding Allowance Certificate

IRS Form 8822, Change of Address

Post Office Change of Address Form