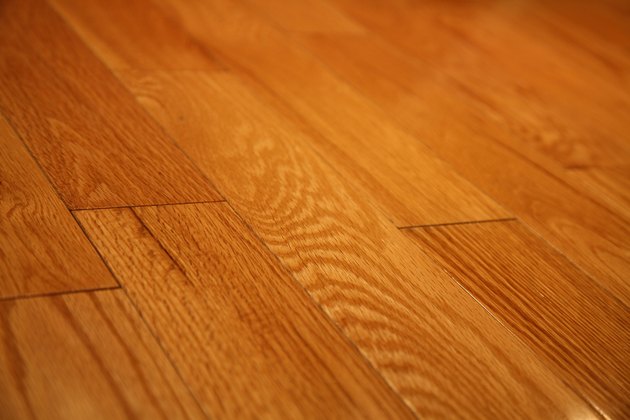 If you have a large floor space to cover and a tight a budget, it's time to explore less expensive flooring options. Or, maybe you would just rather spend money on something other than fancy flooring. Advances in concrete finishing techniques as well as natural and man-made fibers have made it possible to achieve results that are both inexpensive and attractive, so you can create attractive flooring for your home or business without spending a fortune.
Concrete Finishes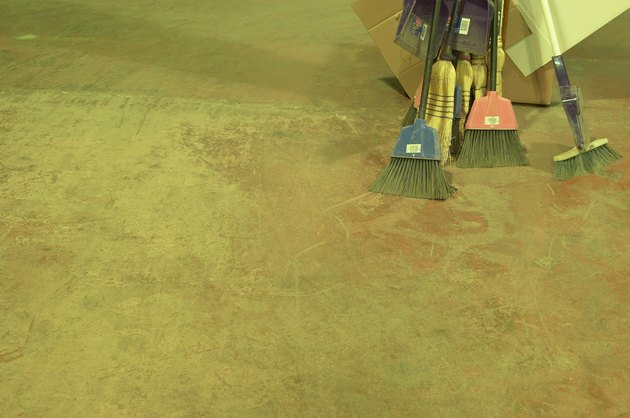 If you have damaged carpeting over bare concrete or new construction, consider one of the many concrete stains. Stains sink into the concrete material, to create a transparent, yet colored surface. You can apply these stains yourself with a bit of preparation. The floor surface must be thoroughly cleaned, and tested for any previou sealers. If it's sealed, you'll have to apply a sealant remover before applying the stain. Choose acid stains in earth tone colors, or for a large variety of color choices, go with acrylic stains. Use colors that complement your existing décor, or decorate around your new color choice.
Sealed Concrete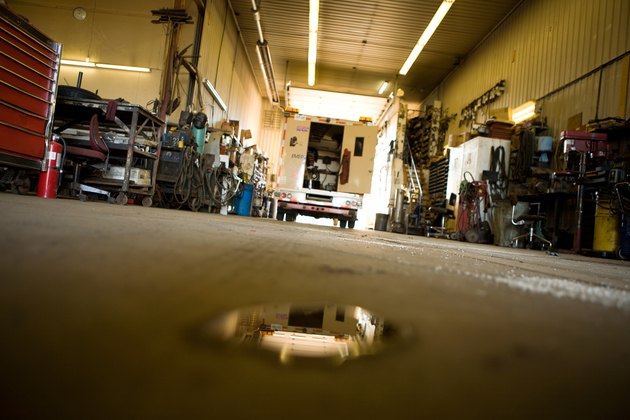 For a simple floor surface, consider coating your bare concrete floor with high gloss epoxy. To create the look of tile, rent a grinder with a diamond blade to carve the lines into the finished surface. Try a tinted epoxy sealer for a colored concrete floor. This is a less expensive way to add color to concrete, and takes less time than an acid or acrylic stain.
Area Rugs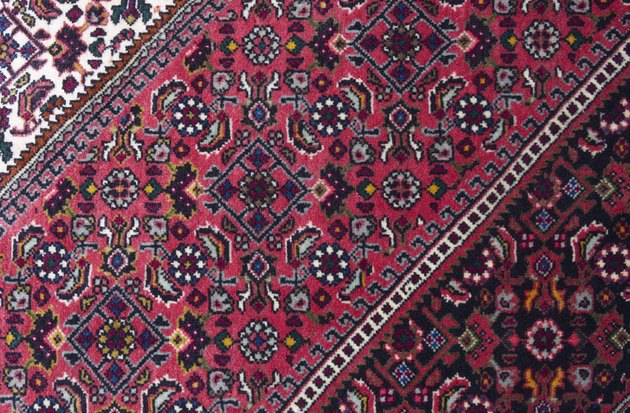 Purchase a large area rug to cover an unfinished floor. Large discount retailers such as Ikea and Target carry rugs that are both colorful and large enough to cover a living room floor. Sisal mats and sea-grass rugs also can be purchased in area-rug sizes. Check for sales to save extra money.
Carpets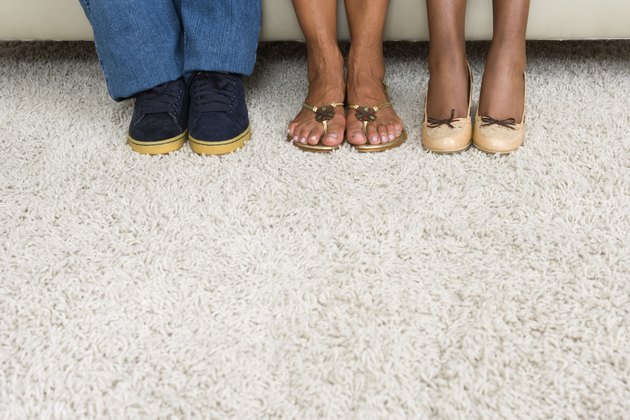 Shop at Lowe's and Home Depot for discounted or discontinued nylon berber carpet styles or remnants. Nylon is long wearing, and inexpensive compared to wool and other types of carpet fibers on the market. Berber is name for type of irregular tufted weave. Berber carpeting is attractive, which is why it's been a popular style of carpeting for many years. It's available in many earth tone colors.
Cork Tiles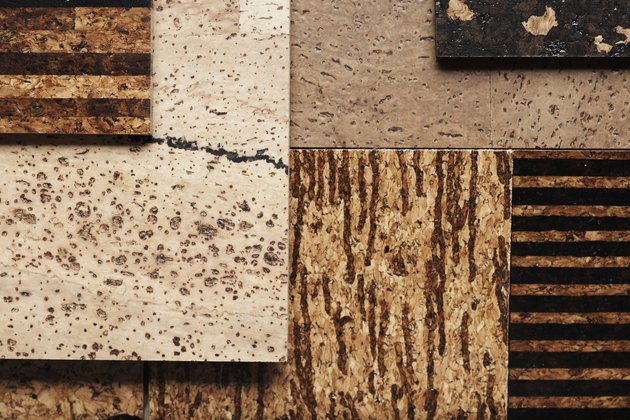 Cork tiles are softer than ordinary linoleum tiles, and have a rich, natural look. They're also inexpensive when compared to other types of natural flooring. You can tile a large living room floor in cork for a few hundred dollars. They can be stained in rich shades of golden brown and many other natural colors.