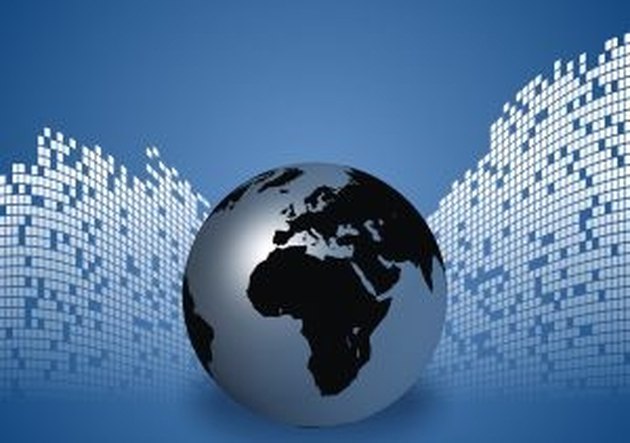 There are many great places to live around the world. Indeed, a case could be made for a number of exceptional locations not listed here, since when it comes to choosing a place to live, a lot depends on personal preference. However, reliable information has been published by consulting firms that rank the best places to live across the globe based on a variety of criteria related to quality of life. Below are a few of the top destinations to take up residence.
Vienna, Austria
The Austrian city of Vienna has emerged in recent years as one of the best places in the world to live. The Mercer Consulting Company ranks Vienna as the number one city in the world with an extraordinary quality of life. Stable political and social institutions function in harmony here. Low crime rates, a strong economy, solid health-care and a quality education system are just a few of the indicators of Vienna's superior quality of life. Known for its famous opera house and intriguing architecture, Vienna is a city rich in culture and art. Situated along the pristine Danube River, this Austrian city stands as an exemplary model for other European cities to follow.
Danderyd, Stockholm
Danderyd is a suburb outside of Stockholm, the Swedish capital. This area has been ranked as the top place to live in Sweden for the past few years. Sweden is known for its exceptionally high quality of life, largely a result of many Socialist policies. Danderyd exemplifies the success that such policies have had. The government provides healthcare and education for residents. Danderyd has an extremely low crime rate, and surveys have shown that residents here are among the healthiest and wealthiest in the country. Voter participation is high here, and a strong sense of civic duty and pride pervades. In terms of Socialist countries in Scandinavia, Sweden is one of the most prosperous.
New Zealand
According to Alliance & Leicester International Consulting Company, New Zealand is also one of the best places to live. This is a popular destination for expatriates looking to take advantage of the relatively low cost of living and high quality of life. This island nation has a lot to offer. Property can be purchased at affordable rates, and other necessities are reasonably priced as well. Crime is low and the weather is generally quite comfortable. Relaxed working hours for most jobs in New Zealand allow people to spend more time with their families. Scenic beaches along the South Pacific Ocean as well as unique wildlife and nature reserves are just a few more attractions that make New Zealand special. If you are looking for a high quality of life in a country that is both beautiful and affordable, New Zealand is a top pick.