Silver certificates were a class of U.S. currency that could be redeemed for silver dollars. The Treasury Department printed only $1 silver certificates in 1957, but a lot of them are available. Consequently, they are not especially valuable. The Treasury Department no longer prints silver certificates or exchanges them. Silver certificates remain legal tender. This means these notes are still worth at least their face value even when they are in bad condition and collectors don't want them.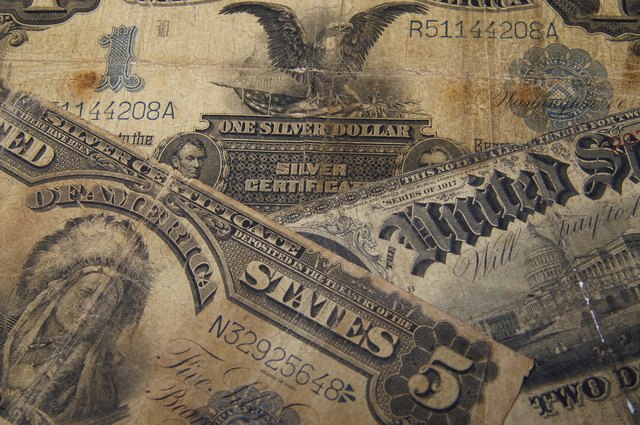 credit: Michael Czosnek/iStock/Getty Images
Silver Certificalte Valuation
The Treasury Department printed 1957, 1957A and 1957B silver certificates. All three series are about equal in value. However, some are ordinary bills while others are star notes. The term "star note" refers to a silver certificate with a blue star preceding the serial number instead of a letter. Circulated 1957 silver certificate star notes in average shape are worth around $3. Uncirculated star notes may be worth up to $10. By contrast, ordinary 1957 silver certificates fetch about $1.25 to $1.50. Uncirculated bills are usually worth $2 to $4.