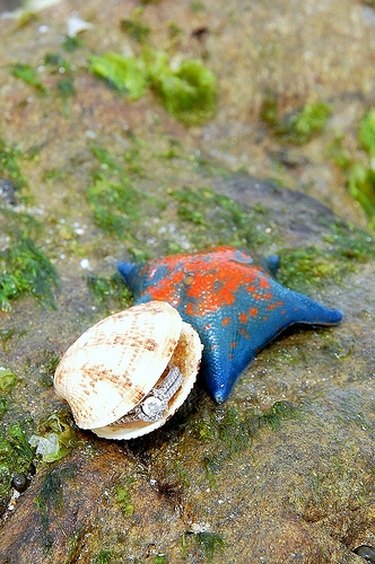 For whatever reason, many people find themselves ready to sell their wedding and engagement rings. Fortunately, there are a number of outlets that are able and willing to purchase your jewelry. Whether your wedding rings are made from titanium, gold, are full of gems or are simple bands, there are places and people that will take them off your hands--literally--and will pay you for them. Note that you should have your jewelry appraised (especially if it is antique or unusual) in order to know what it's worth.
An Auction Site
Believe it or not, many auction sites, such as eBay.com or Amazon.com, have listings of dozens and dozens of jewelry. That includes wedding bands and engagement rings. Even if your rings are used, people will purchase them from you. Keep in mind that at auction sites people are looking for deals, so you will likely not get the full retail price of your ring. To increase the amount you get back, include the official jewelry certification card with the auction. This card comes with the ring when it is purchased and provides detailed information on the metal and jewels of your ring.
Classified Ads
Many people sell their wedding bands and engagement rings through classified ads. You can place an ad in your local paper detailing the ring and your contact information, or place an ad online with a forum such as Craigslist.org. People frequent these places looking for all sorts of things, including jewelry.
Pawn Shop
For those interested in making a quick buck, your best bet is to sell your wedding rings at a pawn shop. Note that pawn shops will likely give you less than what the ring is worth and less than what you would ask for. However, if you're short on time and need the money immediately, a pawn shop is a great place to go.
Melt It Down
It may sound like a strange idea, but melting your jewelry down and selling the scrap precious metal is a common way to get money for unwanted wedding rings. This is a great option for rings without any diamonds or gemstones (though you can save the gems/diamonds and sell them individually as well). Also, you will be more successful with this method if your rings are made out of a precious metal such as silver or gold. You can sell this metal to an online refiner or a jewelry store. These places will melt the ring down for you.
An Online Specialty Company
Use a specialty company, such as OutOfYourLife.com or Circa Jewels, to sell your wedding rings. These organizations specialize in purchasing back jewelry. Whether you ended the marriage, broke off an engagement or need the money for dire circumstances, these companies will help you out. They will assess your jewelry, give you a quote and allow you to either take them up on their offer or pass. Both the value and history of the ring are factors taken into consideration.