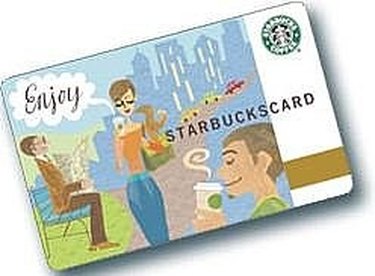 Starbucks coffee beverages are expensive. I'll admit, I am too cheap to buy them - I just make my Green Mountain coffee at home. But if you enjoy visiting a gourmet coffee house and are on a limited budget, here are a few ways to get Starbucks gift cards free!
Step 1
The easiest way to get free Starbucks gift cards is to use SwagBucks. This is a search engine that rewards users with credits. Once a user has 130 credits, a $10 Starbucks gift card can be redeemed. If you use the site enough, you can earn 2-3 gift cards a month.
Step 2
Search the internet for gift card giveaways. Go to Twitter and search for the words GIVEAWAY and FREE. Mom bloggers often give away the Starbucks gift cards they have accumulated on SwagBucks. Mom bloggers use Twitter to promote their contests. Google phrases like STARBUCKS GIVEAWAY or FREE STARBUCKS GIFT CARD. You will find all sorts of giveaways.
Step 3
Join online freebie groups like FatWallet, DealTaker, and SlickDeals. These sites have thousands of members who share how to get free items. Check in daily for new posts about Starbucks gift cards.
Step 4
Take online surveys. Starbucks gift cards are a popular prize. Some sites reward users with a gift card just for taking the survey, other sites require users to win the card. Take some time researching survey sites online to find a deal that works for you.
Step 5
See the resources section below for more information on getting free gift cards.