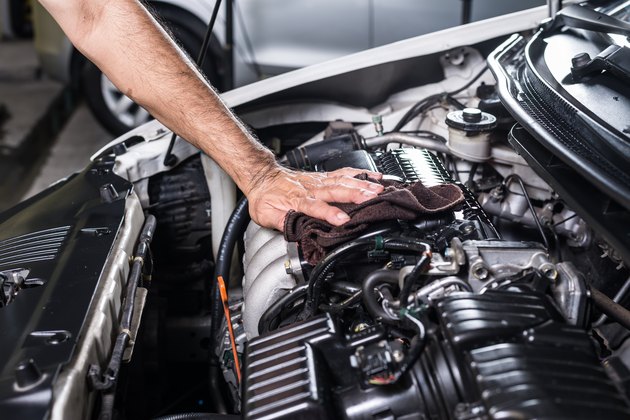 Tip
Be prepared to make a phone call to your insurance company as this may be the only way that is available to cancel a policy.
Warning
Do not assume that an insurer will cancel a policy by simply sending a message online. They may never receive the message or not bother to respond to it.
Auto insurance is needed by anyone who owns and drives a vehicle. Everyone that has an auto insurance policy pays premiums each year to maintain the coverage on their policy. There are times however when it is necessary to cancel an insurance policy. Usually an insurance policy is canceled by the insured because they have found a better deal elsewhere. A request to cancel auto insurance may be able to be made online but it depends on the insurer.
Step 1
Send an e-mail to your insurer indicating that you want to cancel your current policy. Make sure to indicate in the e-mail a follow-up call will be needed from a customer service representative.
Step 2
Look online at your insurer's website and see if they have a form or some other option to cancel an insurance policy. Insurers such as Progressive and Esurance will only have a customer support number listed for an insured to call to cancel a policy.
Step 3
Leave a comment when making an online payment for the policy. Many insurers have a section available to leave a comment when making a payment online. If a response is not received within a week make a follow-up call to your insurance company.
Step 4
See if your insurer has an option on their website to send a comment directly to customer support if you cannot log onto the site. Include in the cancellation request no more than a name and a telephone number to contact.
Step 5
Contact your insurer's customer support through an online chat option if one is available from their website. A customer service representative may require a customer to call the company to confirm any cancellation request.