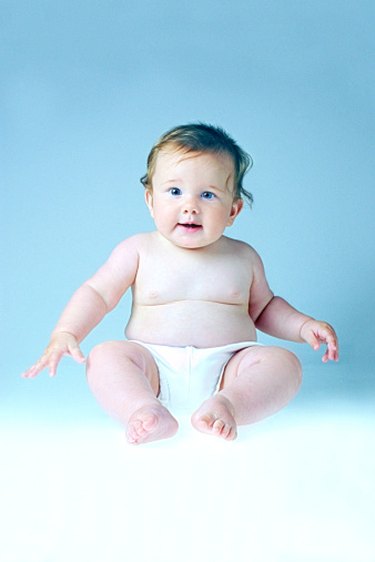 Disposable diapers can be a major expense for families with infants and toddlers. Although some families switch to environmentally friendly cloth diapers to save money, they are more work because they need to be cleaned frequently. If you want to cut down on how much you spend on diapers but don't want to sacrifice convenience, consider throwing some freebies into the mix. By following a few tried-and-true tips, free diapers can be in your future.
Step 1
Visit manufacturers' websites and look for free offers. You can often sign up for coupons to be mailed to you or for printable coupons to be emailed to you.
Step 2
Take advantage of freebies in public restrooms. Many department stores and restaurants have disposable diapers in the baby changing area of the restroom. Don't be greedy; just take one.
Step 3
Enter contests and giveaways online. Type "diaper giveaway" in your search engine. Also look on Twitter for giveaways. Many mom blogs offer contests with free diapers as prizes, as well. Or, just do an online search for "free diapers" to see the numerous sites offering freebies.
Step 4
Check your Sunday paper inserts for free rebate offers. If you are willing to follow the steps and send in your receipt and UPC code, you can score a free pack of diapers.
Step 5
Attend baby fairs, expos and baby trade shows. Vendors will often give away goodie bags with diapers.
Step 6
Ask for them. If anyone is stumped on what to get you for a shower gift or for the new baby, say, "Diapers would sure help." When your mom calls and says, "Honey, is there anything you need?" mention diapers.