Automated teller machines offer convenient access to postage stamps. The first step is to find a machine that sells stamps. After you locate an ATM, follow the steps on the screen to charge your stamp purchase to a checking or savings account.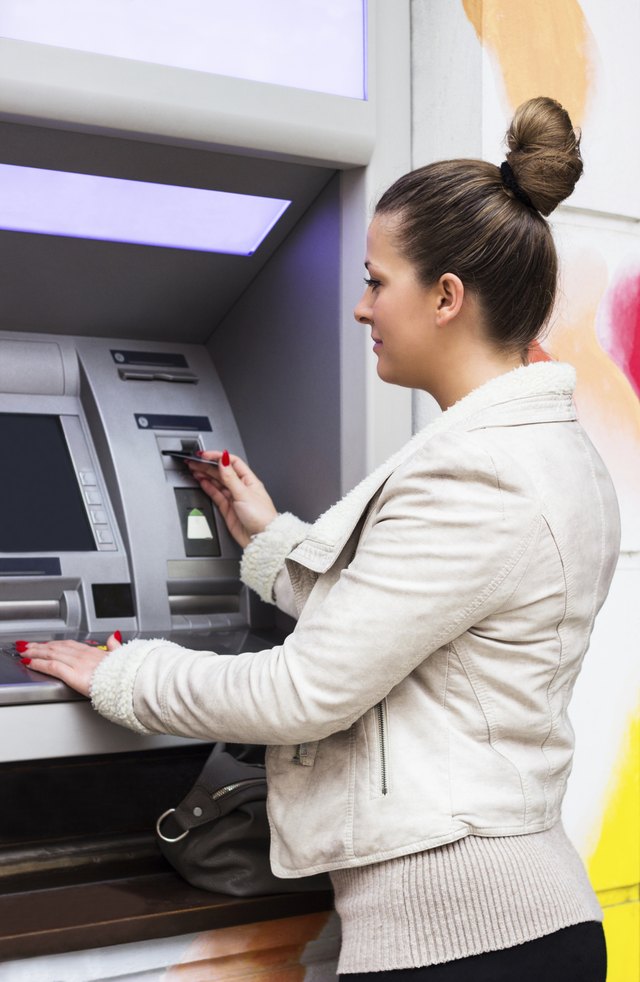 credit: sanjagrujic/iStock/Getty Images
Finding Stamps
There are two basic ways to find out which machines sell stamps. One option is to go to your bank's website. Wells Fargo tells its customers on its website that they can access stamps at most of the bank's ATMs. The other option is to go to the United States Postal Service website at USPS.com, and follow a few steps to select the link "Alternate Locations to Buy Stamps." Selecting this option allows you to search for alternative locations, including ATMs, where you can buy stamps.
Using the ATM
The exact steps vary by bank and ATM to buy stamps. Typically, you put your debit card into the machine and enter your PIN. After you gain access, the initial menu options include "Buy Stamps" or something similar. After you select this option, you indicate which bank account to charge for your stamps purchase. You often pay a small fee on top of the regular postage rate for a book of stamps. The ATM alerts you to the fee before you confirm the order.