Many people around the world use MoneyGram to transfer money for business and personal transactions. The service is similar to Western Union, but is generally considered to be more flexible and comparatively priced in most circumstances. With more than190,000 locations around the world and partnerships with several major grocers and discount stores, convenience is one of the main reasons why the service is so popular. Wherever you see the black and red logo, it's a pretty safe bet that you will be able to pay bills, transfer money and cash checks.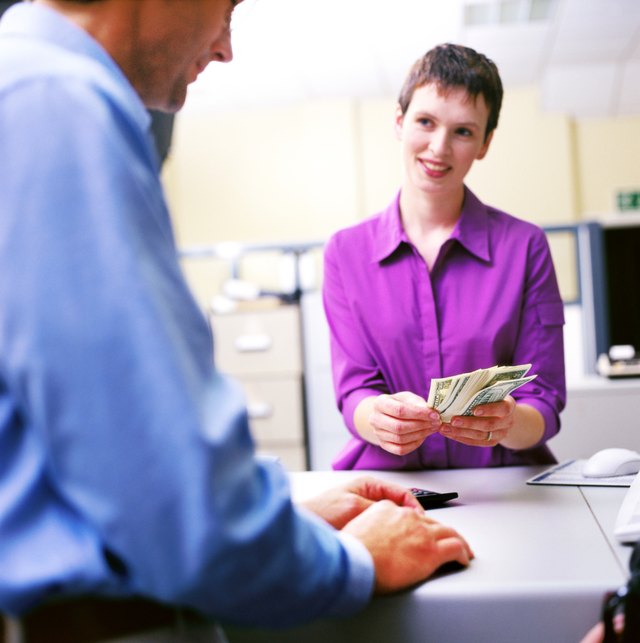 credit: Stockbyte/Stockbyte/Getty Images
Step
Find a payment location near you. The easiest way to do this is by phone or with the "Find Us" feature on the MoneyGram website. Either go to moneygram.com and click "Find Us" in the top left hand corner or call (800) MoneyGram.
Step
Enter your location information. Both services operate the same way so enter the name of the city and your ZIP code by using the keyboard on the computer or by saying the information for the operator.
Step
You will be given a list of locations. Choose the one that is most convenient and go there.
Step
Once at the location sign your name to the designated field on the back of the check and wait in line for the next teller.
Step
Give the teller the check and your state-issued ID and she will be able to complete your transaction.