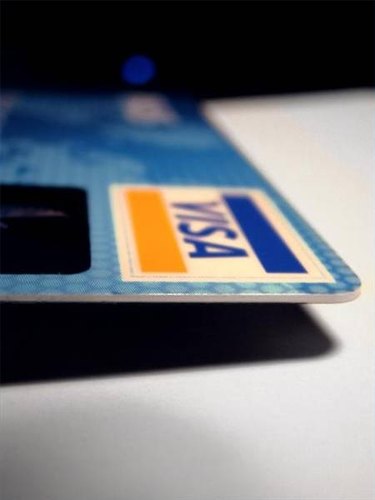 A credit inquiry appears on your credit report any time a company obtains your credit report. Each time you apply for credit, such as for a car loan or a new credit card, the business offering you credit will run a credit report that will appear as a credit inquiry on your report. These credit inquiries that you authorize are the only type that affects your credit score. Inquiries that you do not authorize will also appear on your credit report, but do not count toward your credit score. These are made by companies that seek to offer you credit services, such as pre-approved credit cards. To stop unauthorized credit inquiries from appearing on your credit report by companies soliciting your business, you must sign up for the Opt Out Program maintained by the major consumer credit reporting bureaus.
Step 1
Visit the Opt Out Prescreen website (see Resources). On the homepage, you will find links to information detailing the benefits of receiving pre-approved credit card offers and to learn more details about the Opt Out program. To begin registering for the Opt Out Program, click the "Click Here to Opt-In or Opt-Out" button found at the bottom of the homepage.
Step 2
Elect an opt out option. There are two opt-out options. The first opts you out of receiving credit offers for a period of 5 years. After 5 years, you will automatically "opt-in" and will continue receiving credit offers and the resulting credit inquiries on your credit report. The second option is to permanently opt out. This will stop all future credit inquiries, except those from companies with which you currently do business and nonprofit organizations, such as alumni organizations. After you select an opt-out option, click the "Submit" button.
Step 3
Enter your information. The next page is a form that requires you to input your personal information, including your name, Social Security number, date of birth, mailing address and phone number. Although you do not have to input your Social Security number to opt out, doing so will help ensure that your request is processed quickly and accurately. Once you have entered your personal information, click the "Confirm" button at the bottom of the webpage.
Step 4
Print out the confirmation page. If you selected the 5-year opt-out option, your request is complete. If you selected the permanent opt-out option, you will also automatically be enrolled in the 5-year opt-out program, but you must take another step to permanently opt out.
Step 5
Mail the confirmation form to permanently opt out. If you want to permanently stop credit inquiries and you chose to permanently opt out, you must print, sign, date and return by mail the confirmation page that loads after you submit your personal information. Failing to sign and mail this to the Opt Out Program will enroll you only in the 5-year program, subjecting your credit report to credit inquiries after 5 years have elapsed.
Tip
You can also opt out by calling the toll-free number 1-888-5-OPTOUT. Be sure that your spouse opts out of pre-screened credit offers to ensure that you no longer receive these offers and their resulting credit inquiries.
Warning
Your request to opt out can take up to 60 days to become effective and eliminate unauthorized credit inquiries.