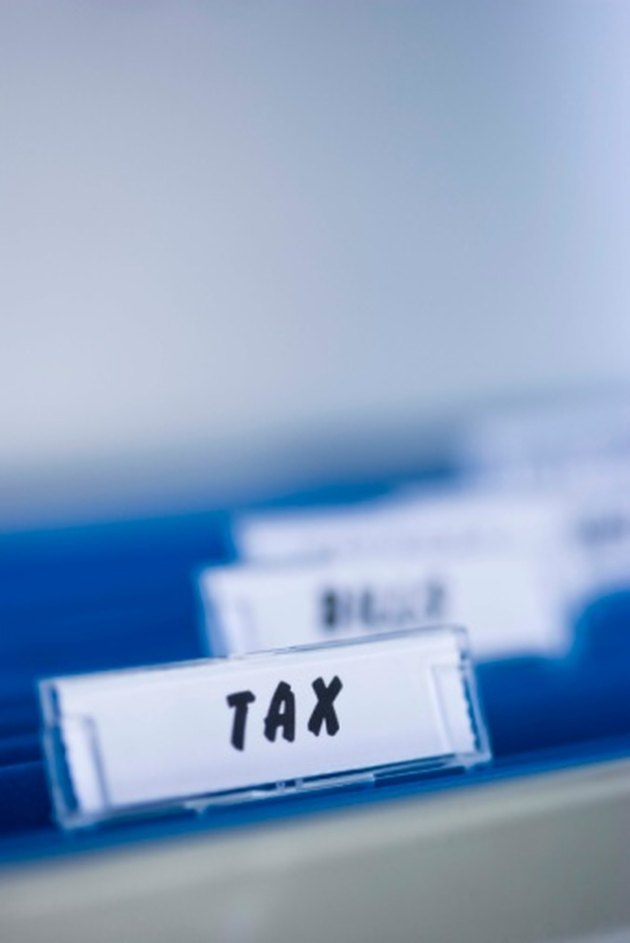 Doing your own taxes can be a daunting prospect, but quite often it is more painless than you'd think. If your finances are not complicated, it may benefit you to prepare your taxes yourself, rather than shell out money to a tax preparer. To successfully do your own taxes, you're going to need adequate time to devote to the task, accurate records of your income and familiarity with the basics of the tax code.
Step 1
Save receipts, keep excellent records and stay organized throughout the year. Have a dedicated file system or binder for tax-related documents. Having everything neatly in one place will be crucial for your success at tax time.
Step 2
Learn what you can deduct from your income and whether it's better to itemize or take the standard deduction. You can run the calculation yourself, or use tax software to figure it out. If you don't pay much in mortgage interest, real estate taxes and don't have high medical costs, you'll usually be better off taking the standard deduction.
Step 3
Get familiar with tax forms. Most households file a form 1040. You'll attach your W-2s to show income (or enter the information online). If you have extra self-employed income, such as through freelance work or services, over $400, you'll need to declare that under business income. You should file a schedule C, schedule SE and deduct business-related expenses against this income.
Step 4
Use tax software and file online for simplicity and accuracy. Free software, such as TaxAct online is available, as is TurboTax. Many banks, including USAA, offer free eFile services. Check with your bank to see if it offers such a service.
Step 5
Enter your income, deductions, tax credits and personal information into the tax software or your paper returns. You'll need to attach your W-2 forms to a paper return, but can simply enter the information into the corresponding boxes when filing via computer. If filing a paper form, add and subtract the data as needed, following the instructions on the form. Check with a calculator for accuracy. Sign and date the forms when completed.
Step 6
Submit your tax return and enter your bank account information for direct deposit/withdrawal. Alternately, you can mail in a check, but that is a more unwieldy method. After filing online, you should receive an email stating that your return was accepted by the IRS. Mailed returns do not receive acknowledgment; you'll know all was well when you receive a return or see your payment leave your bank account.
Tip
Consult with an accountant for complicated taxes, partnerships and anything you don't understand. Once it's explained, you'll likely be able to do it on your own.
Warning
Avoid red flags, which can be brought to your attention by many tax prep software programs. Eliminate any of these, which make your return more likely to be audited.
Things You'll Need
Income records

Tax forms

Calculator

Pen

Tax software (optional)