How to Pick a Master Lock Padlock When Your Key Gets Lost. Hardly anything is more frustrating than needing to unlock a door and realizing you've lost your key. Provided that you have a few lock-picking tools in your pocket, such as a strong paper clip and a pen, you can fashion a makeshift key and enter at your will. Read this article about how to pick a master lock when your key gets lost.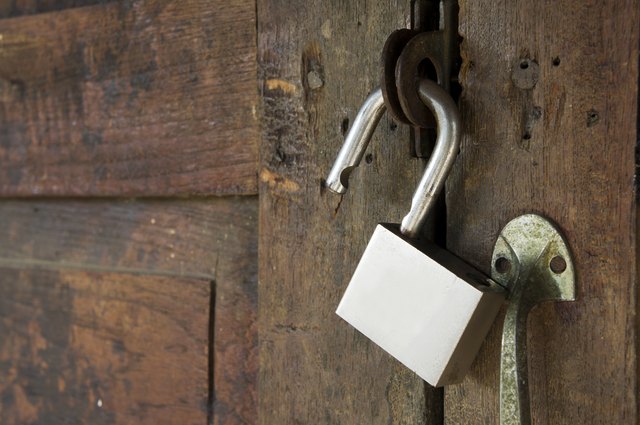 credit: sarawootch/iStock/GettyImages
Step
Straighten the paper clip and then bend the tip down so it is angled a little bit less than 45 degrees.
Step
Use a pen to make a tension wrench. Break off the metal clip from the pen cap and bend the tip slightly.
Step
Turn the lock so that the large end of the key insert is on the top. As you cradle the lock in your left hand, insert the bent end of the tension wrench into the large end of the key insert and lift up on it slightly with the thumb of your left.
Step
Insert the bent end of the paper clip just under the tension wrench as far as it will go. Exert a little pressure on the tension wrench as you wiggle the paper clip up and down. You may need to twist the paper clip simultaneously as you wiggle it.