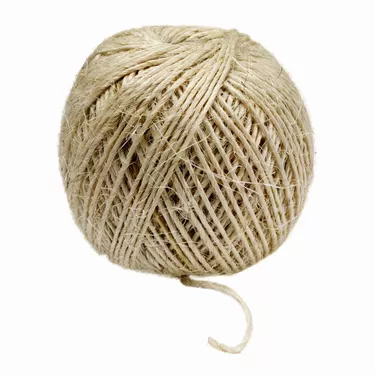 Tight closet space can result in wrinkled and unsightly clothing. When you have more hangers than will fit neatly onto a closet rod, a common solution might be a space-saving vertical hanger. Often sold in organizing and home stores, these special multiple hangers enable you to hang a number of hangers vertically from the rod, saving horizontal space. Instead of purchasing expensive hangers, make a cascading clothes hanger with string in minutes and organize your closet.
Step 1
Measure an 8-foot length of the heavy-duty string with the tape measure and cut the string at that point with the scissors.
Step 2
Find the center point of the string and fold it in half. Tie an overhand knot in the string to make a 1-inch loop at the center of the string.
Step 3
Place the loop over a hanger so the length of double string hangs straight down from the center of the hanger. Place the hanger onto the closet rod.
Step 4
Measure down 4 inches from the first knot and tie another overhand knot at this point. Repeat this process to make overhand knots in the string, spacing each knot 4 inches apart. Make about six knots along the strings. After the final knot, cut off the remaining string to leave 2-inch tails.
Step 5
Select the hangers you wish to add to the cascading clothes hanger. Insert the first hanger to loop it over the second knot from the top. Insert the second hanger to loop it over the third knot from the top. Add a hanger at each knot to hang the hangers vertically in the closet.
Step 6
Repeat the steps to make additional cascading clothes hangers to save space in your closet.
Things You'll Need
16-ply heavy-duty string

Tape measure

Scissors

Plastic or metal hangers