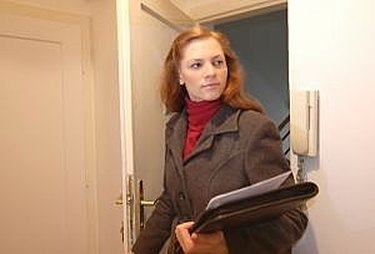 Once a year, perform an annual detailed safety inspection of your property to ensure that you are complying with housing codes and to address safety issues. In addition, inspecting your property for safety problems will support your case should a tenant file a claim of neglect.
Step 1
Include your intention to perform an annual safety inspection in the original lease contract. Stipulate that you will require access to the tenant's residence, and will be accompanied by the necessary safety inspectors at this time.
Step 2
Inspect smoke detectors and mechanical systems such as plumbing, heating and all provided appliances during your annual safety inspection. In addition, look for tenant-created safety issues, such as overloading circuits and the removal of safety features on windows.
Step 3
Compile a checklist of safety issues for each residence and for the general building. Keeping these records will show a judge that you maintain your property in a responsible manner.
Step 4
Send notices to all tenants of an upcoming annual safety inspection at least 2 weeks in advance and again a few days before the inspection is to take place. Allow tenants to request a morning, afternoon or evening time frame for the inspection of their residences.
Step 5
Check with your state's statutes before entering a tenant's residence without permission. Some states require advance notice; others require a tenant to attend the inspection. Proper notification can eliminate many tenant inspection problems.
Step 6
Consider evicting a tenant who refuses your inspection. If you have given ample written notification and attempted to enter the premises only to encounter opposition, in most states this is cause for eviction. This is a last resort. Sometimes, just reminding the tenant that you will be protecting her by ensuring that her apartment meets safety codes will allow you to gain entry.