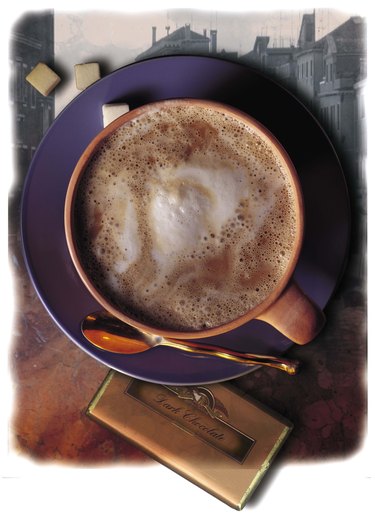 If you love your coffee, but your latte habit is breaking your budget, plan ahead for discounts at Starbucks. Use your travel mug or a buy a combination breakfast to save money. In addition, if you head to Starbucks more than once a day, you can garner lower-cost coffee to support your daily habit. In addition, social media plays a part in helping maintain your budget.
Step 1
Bring your own coffee cup. Starbucks prides itself on environmental causes and gives a discount if they don't have to provide you with a cup.
Step 2
Check your social media apps for current discounts to use. Some check-in social media sites offer discounts on specific drinks at certain times of day. Drinks and discounts vary, so check your accounts before planning the discount.
Step 3
Order a combination. Starbucks offers discounts when it's promoting a new breakfast option or pastry, for example. Often, you can buy coffee and breakfast for just a few dollars, with discounts on both items to make your morning start less expensive.
Step 4
Go back in the afternoon. Some Starbucks locations offer a discount if you head back to the store during the afternoon lull, typically 2 to 4 o'clock. Locations for this discount vary, so ask at the counter if your favorite store offers this option.