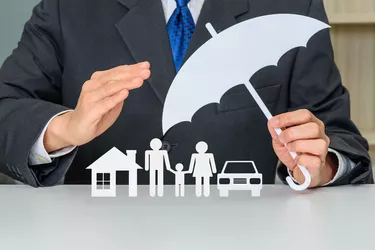 Lemonade now goes beyond that childhood stand. It's the new kid on the block in the insurance industry. Lemonade is not your typical insurance company. A Lemonade policy has benefits that just aren't available with the old standard insurance companies.
What Is Lemonade Insurance?
Founded in 2015, Lemonade has a unique business model. Instead of using agents or the telephone, Lemonade conducts all business online. You can get a quote or file claims by using the five-star lemonade app.
They offer various insurance products, so you have options regarding your insurance needs.
Lemonade is a public benefit corporation. This means it is not like traditional insurance companies. It was founded to generate public and social good. They act in a responsible and sustainable manner.
Lemonade's Giveback Program
Part of generating social and public good is giving back. Lemonade has a giveback program that, as one of their insureds, you participate in.
When you purchase a policy from Lemonade, you designate what charity you would like excess premiums to go to. In other words, once the company takes a fixed percentage and pays claims, they give the rest of your premium to your designated charity. So when you're doing an insurance review of your current insurance coverages, take your favorite charity into account.
Lemonade Homeowners Insurance
It offers standard coverage that covers damage to your home and other structures on the property. This home insurance includes a garage or shed. Besides covered losses, if someone is injured at your home, it provides up to $5,000 for medical care. It also covers your personal liability.
Additional coverage is available so you can adjust your insurance plan to what meets your needs. But keep in mind the more you add on, the more you'll pay in premiums.
Lemonade also allows you to adjust your deductible. A deductible is the amount you pay before the insurance payout. All insurance claims are handled via a mobile app or online.
So when you're doing an insurance review of your current insurance coverages, take your favorite charity into account.
Lemonade Renters Insurance
With the promise to get coverage in 90 seconds, Lemonade offers renters insurance for as little as $5 a month. Lemonade personal property covers your belongings both inside and outside. So if your bike is stolen from your backyard, you'll probably be reimbursed hassle-free.
If your belongings are damaged due to a pipe leak or fire, renters insurance covers the damage. You'll also have insurance coverage if someone gets hurt in your home.
If you need extra coverage for jewelry or electronics, that is an add-on.
Lemonade touts that the claims process takes seconds via their app or online. They can do this because their artificial intelligence uses algorithms that aid in speeding up claims payout.
Pet Health Insurance With Lemonade
Covering diagnostics, procedures and medications, Lemonade pet health insurance offers one low monthly premium. There are coverage options to choose from for as low as $10 a month. They have bundling discounts with coverages. You receive a 5 percent discount if you pay your pet insurance a year in advance, and there are discounts for multiple pets. Lemonade coverage includes cats and dogs.
A Lemonade auto insurance policy allows you to bundle your insurance coverages. Coverages include fast claims service as well as roadside assistance. But, with this car insurance, policyholders have a chance to help the environment. Lemonade plants trees to clean up after your car.
They also give discounts for EV or hybrid vehicles. Lemonade covers damage to the vehicle's charger.
Lemonade offers term life insurance. They don't require a medical exam and it's fast and convenient. They'll offer you a quote and coverage within minutes. It all takes place online or on their convenient mobile app.
Among all their standard features, there are two perks that stand out. One is the giveback program. This allows you to take a usual mundane purchase and turn it into something special. Your favorite charity will love it.
It also is easy and convenient to use. You don't need to worry about chasing down an agent just to get a quote. Your insurance quotes are available online or on a mobile app.
One con that may be inconvenient if you move is, Lemonade is not in all states. So, check first, to make sure that you will have coverage if you leave your home state.
Lemonade can be more expensive than some of the discount insurance carriers. And when it comes to insurance claims, you'll probably need to shoot a video with an explanation of your claim. This could be inconvenient if you're not techy.