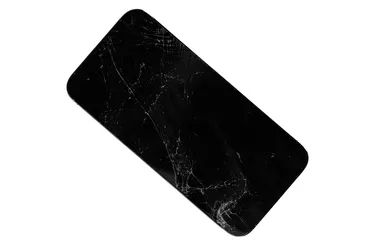 For some people, it's their most important possession. It usually takes first place, even before a car. It's the smartphone – and it goes everywhere. In fact, 90 percent of millennials take it into the bathroom. This creates the number one loss of a smartphone: dropping it into the toilet.
There's insurance that provides device protection from a water loss, as well as slips and drop losses. Some insurance may even have coverage for theft. But do you need it? If you happen to be accident prone, is the peace of mind worth what insurance costs?
Insurance Different from Warranty
A cell phone warranty and cell phone insurance are two different forms of coverage. When you purchase a new phone, most companies provide a limited manufacturer's warranty for the first 90 days. This covers malfunctions. It does not cover damage or loss. It only covers limited malfunctions that might have occurred during the manufacturing process.
At the time of purchase, you can purchase an extended warranty. This limited warranty must be purchased upfront. You have a limited time to purchase it.
One popular warranty company is SquareTrade, but it is not an insurance company. It doesn't cover loss, theft or damage.
Insurance is ongoing and is in effect as long as you pay the monthly premium or go above what the phone is worth. Some plans cover damage, theft and loss.
Homeowners Insurance Coverage
Your homeowners insurance provider or renters insurance provider have cell phone protection if your mobile phone is stolen. It falls under your personal property insurance coverage.
Since most renters insurance policies are $5 a month and most cell phone insurance plans are around $9 a month, you may think you can save money.
Is cell phone insurance worth the extra cost? Renters insurance and homeowners insurance costs don't cover damage due to dropping. This includes water drops. They also usually have a higher deductible. For instance, the average renters insurance from Lemonade has a $250 deductible.
A cell phone warranty and cell phone insurance are two different forms of coverage.
Insure a Refurbished Phone
Cell phone insurance plans can insure a refurbished phone. However, a network provider will not offer you smartphone insurance if you have purchased it from a third-party website like eBay.
Some mobile phone insurance companies, like loveitcoverit, do cover refurbished phones. But there is a time limit from the point of purchasing the phone. The insurance costs of a refurbished cell phone are in line with purchasing a new phone. You must decide if covering a lower-priced item is worth it.
iPhone Insurance Coverage
Apple provides a limited 90-day warranty for an iPhone. You have the option to purchase AppleCare to extend that limited warranty. If you want insurance on your iPhone, you'll need to purchase an AppleCare+ plan.
AppleCare+ provides for two accidental damage incidents including exposure. You will be charged a service fee per incident. For example, a cracked screen service fee is $29. Considering a cracked screen can cost hundreds of dollars, the AppleCare+ could be worth it.
You will void the insurance and/or warranty (if it's still under warranty) if you take your smartphone to a non-authorized repair shop.
AppleCare+ restricts the number of claims per year so make sure you read the terms and conditions before you purchase.
You also have the option of choosing AppleCare+ with Theft and Loss. This plan allows up to two incidents of theft or loss coverage every 12 months, each with a $149 deductible.
Samsung Insurance Coverages
Samsung sells its Samsung Care+ insurance through a third party for its Android. They use Asurion Insurance, which is available for most leading carriers and providers. It has accidental damage coverage. It also has theft coverage.
You still have the service fee per incident. There is also a deductible for a lost or stolen phone. The monthly fee is tiered according to the type of device you purchase. There are a limited number of claims allowed on the Samsung Care+ plan.
Considering the cost of a new phone, smartphone insurance may be worth it.