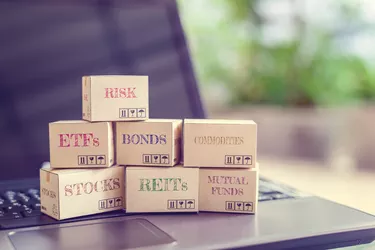 It's never too early to start thinking about investing. This has been proven by a surge in young investors signing up for brokerage accounts with Fidelity investments. But if you're interested in learning your investment options or simply speaking with a financial adviser about your retirement account or more, Fidelity has a few features worth considering.
What Is Fidelity Investments?
Fidelity offers a full suite of investment products through its online trading platform, including stocks, mutual funds, exchange-traded funds (ETFs) and rollover individual retirement accounts (IRAs). But one of the biggest advantages to opening a fidelity account is the company's long history in the industry. Fidelity is not only known as one of the best online brokers, but the company is a trusted resource in brick-and-mortar investing as well.
Another big selling point for Fidelity is its local presence. There are local branches in most major cities across the U.S. For some people, being able to speak to an in-person stockbroker is a huge benefit.
Fidelity's Mutual Funds for Beginners
Mutual funds are a popular investment vehicle, whether you're a beginner or an active trader pro. If you don't want to spend months coming up with an investment strategy or researching every single stock, mutual funds can get you up and running.
When it comes to mutual funds, Fidelity FundsNetwork stands out. The company has thousands of mutual funds from hundreds of different companies. Fidelity's no-transaction-fee offering on its mutual funds also makes it a great option for those who want to try out mutual funds without spending extra money to do so.
​Fidelity's Robo-Adviser Services
You don't have to pay a broker to watch the stock market to make money on investments. With Fidelity's robo-adviser, known as Fidelity Go, you can simply hand over your money and trust the technology to do the work. There's no account minimum to get started, and Fidelity fees don't kick in unless your balance exceeds ​$10,000​.
Fidelity Go is an interactive experience, using your financial goals to craft an investment strategy that will help you reach them. The technology will then monitor stock trading activity in real-time and adjust your portfolio as necessary to help you stay on track.
For those looking for a low-cost way to get started on investing with a minimum investment required, Fidelity is worth considering.
The Fidelity Investments Mobile App
One thing that makes Fidelity stand out is its app. Once you have an account, you can download the Fidelity mobile app for Android or iOS and manage your account from anywhere.
Once you've downloaded the app and logged in, you'll have access to a dashboard that will let you see your current investments, plan your investments by account types, set up watch lists and monitor the funds in your cash management account. The map can also take you to the Fidelity Learning Center, where you can get investing and financial management tips.
Fidelity Investment's Fee Structure
Before you get started with any investment platform, it's important to look at the costs. Fidelity Investment has a transparent pricing structure that lets you know what to expect from the start.
Fidelity has some of the lowest account fees you'll find with trading platforms. There are no annual fees and most of Fidelity's offerings are commission-free, including stocks and ETFs. Fidelity's mutual and index funds also offer fee- and commission-free transactions. Options cost ​65 cents​ contract, and bonds come with a ​$1​ fee each.
For those looking for a low-cost way to get started on investing with a minimum investment required, Fidelity is worth considering. You can take advantage of their educational resources and webinars. You can also opt to work with a stockbroker or use Fidelity's robo-adviser service for a cost-effective way to build your portfolio and watch it grow.