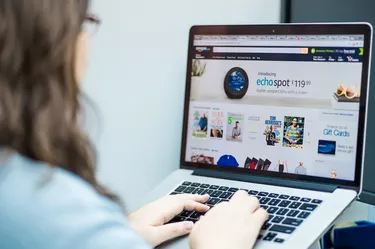 E-commerce has soared in response to the coronavirus pandemic. Online business-to-consumer sales hit ​$2.9 trillion​ globally in 2020, according to a United Nations report. That's a ​lot​ of people trying to pay for their purchases on their phones or PCs.
Enter Amazon. The juggernaut online retailer has waded into digital payment service with Amazon Pay. You can still buy directly on Amazon, but now you can also use your Amazon account to pay for purchases from hundreds of third-party websites. You can store all your payment information in one place and you're good to go.
Amazon Pay is free to consumers. There are no hidden transaction fees, and you don't have to sign up for membership.
You've found a to-die-for pair of boots at Website XYZ and winter is coming. You can simply click on "Amazon Pay" to finalize your purchase if the site supports this service. You don't have to bother with entering a lot of credit card or shipping information. The retailer can access the necessary information you've stored in an Amazon Address Book. You can literally complete your purchase with one click in many cases.
You don't have to register with Amazon to use the Amazon Pay feature. It's up to retailers to sign up for the service if they want to offer it to shoppers.
Your personal information isn't entirely turned over to the third-party retailer. Amazon says that it does not provide your entire credit card, debit card or bank account number, but only the last four digits necessary to process the transaction. Amazon Pay accepts Mastercard, Visa, American Express and Discover, as well as Diners Club and JCB cards.
How to Make an Eligible Purchase
An Amazon Pay tab will appear when you're ready to check out at your favorite online retail site if they accept payments via this service. All purchases from participating retailers are eligible. There are no restrictions.
Enter the email address that's associated with your Amazon account and your Amazon password. Sign in to your Amazon account first or you'll be prompted to pause and do so. Review your Amazon-stored data and select the payment method you want to use if you have more than one card or account entered there. You must also confirm your agreement with Amazon's Conditions of Use and Privacy Notice. You can even use Alexa Skills to do all this verbally.
There's a lot to be said for Amazon Pay. It takes the fuss out of shopping, providing consumers with an easy, secure check-out process. It cuts down on the potential for the problems that can arise from having to tap in 16 numbers from your credit card, possibly making a mistake.
Amazon's A-to-Z Guarantee has your back as well. You have ​13 months​ to dispute unauthorized charges to your account, and you can request reimbursement if you don't receive the merchandise you ordered or if it's not as advertised.
Amazon Pay is free to consumers. There are no hidden transaction fees, and you don't have to sign up for membership.
Disadvantages of Amazon Pay
Unfortunately, you have no way of knowing in advance if Amazon Pay is a payment option. Yes, you can shop at many sites, but you can't be sure if that tab is waiting for you at the end of the process. Amazon doesn't post a list of retail websites that use its service. And you might have to hunt a bit for that Amazon Pay button. Some retailers hide it under a "fast payment" option with other sites such as Google Pay.
Amazon Pay isn't quite a global service – it isn't available all over the world – but merchants in the United States, the UK, the EU and Japan can offer it.