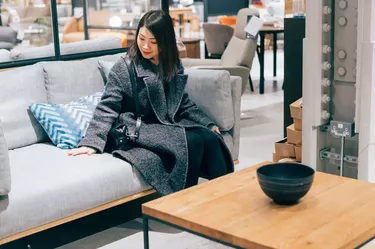 Amazon isn't just for buying books and games. There are plenty of big-ticket items on Amazon, including flat-screen TVs, furniture, jewelry and rare memorabilia. A Citi Flex Pay credit card lets Amazon customers make those major purchases and pay for them in installments, with a fixed interest rate for a short time period.
Flex Pay is a program through Citi that allows customers to pay off a specific large purchase over a specific number of months. You get a fixed APR for the duration so if you pay the amount due each month, you can save on interest. This is part of the Citi Flex Plan program, which also includes Citi Flex Loan, a line of credit that issues cash for whatever you need.
The best thing about using Citi Flex Pay through Amazon is that you can choose it directly at checkout. You'll need a Citi credit card to participate, but it won't be charged like a regular purchase. Instead, you'll pick your installments and agree to a monthly payment amount.
Citi Flex Pay Terms and Interest
Citi's terms and interest rate are subject to change at any time, but what stays the same is that you agree to a fixed rate for a certain timeframe. Currently, Amazon and Citi are offering ​0 percent​ interest for purchases of less than ​$600​. Interest and terms on those Amazon purchases would be:
Purchases of ​$75​ or more: ​three​ equal monthly payments
Purchases of ​$149​ or more: ​six​ equal monthly payments
Purchases of ​$300-$599​: ​12​ equal monthly payments
For purchases of ​$600​ or more, ​0 percent​ interest isn't available. Purchases of ​$600-$1199​ must be paid in either ​18​ or ​24​ equal monthly payments at an interest rate of ​6.74 percent​. Purchases of ​$1200​ or more must be paid in either ​36​ or ​48​ monthly payments, and the interest rate would be ​8.74 percent​.
To use Citi Flex Pay on Amazon, you'll first need a Citi credit card. You don't have to use it for anything else, but it works like a regular credit card for purchases. When you make a qualifying purchase on Amazon, you'll just choose your Citi credit card as your payment method and select a monthly payment option.
Your Amazon purchases won't be added to your credit card balance. Instead, it will be subtracted from your available credit on the Citi Flex Plan. The monthly repayment amount will show up as part of your "minimum balance due" each month until it's paid off.
The best thing about making your large Amazon purchases using Citi is that there are no fees. You'll pay only the interest that applies to your purchase.
As with all Citi balances due, you'll need to make your minimum monthly payment on time to avoid late penalties. According to Citi's late payment policy, you'll be charged interest on all purchases until you've paid the adjusted new balance on time ​two​ billing periods in a row.
There are other payment options if you don't like the terms offered by Citi Flex Pay. One is Amazon Monthly Payments, which splits eligible purchases into ​five​ monthly payments. This offer is only available for Amazon accounts that are at least a year old. Your account also must have a positive Amazon payment history and have a valid credit card attached to it.
There are also "buy now, pay later" options with Synchrony Bank and Chase. These plans differ from Citi in the interest rates offered and months for repayment, so it's important to shop all options before you sign up for one of these programs. Also look at the other perks associated with each card, such as cashback rewards and interest rates for purchases.
Whether you're an Amazon Prime member or not, you can take advantage of "buy now, pay later" plans through Amazon. Most of these plans work like a line of credit, which means your credit utilization ratio may increase for the timeframe you're using them, so it's not the best idea if you're working hard to boost your credit score.