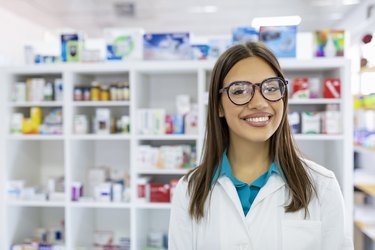 COVID-19 is making a lot of us reevaluate how we organize our lives. We're spending less in certain areas; we're realizing what and who is really important. Health care isn't exempt from this shuffle, and the changes some businesses make now could wind up becoming normal long after a vaccine emerges.
Walgreens announced this week that going to pick up your prescription might become a much shorter trip in the future: Over the next five years, up to 700 of its stores in 30 American markets may see a fully functioning primary care practice arrive onsite. These doctors' offices will be run in partnership with VillageMD, which already runs similar models in a small number of Walgreens pharmacies.
The idea may be welcome in communities around the country: These partnerships are meant to cut down on people who seek healthcare from physicians and then fail to pick up medicine or maintain preventive care routines. According to NBC reporting, patients can also arrange telemedicine and at-home visits through these partnerships. While the companies have not specified any insurance requirements, "Village Medical clinics will accept different kinds of health insurance, often with copays of up to $10, and allow people to pay out of pocket. For those without insurance, it uses a sliding scale to make care affordable," per NBC.
Walgreens isn't the only company to try out this kind of health care model: Retailers from CVS to Walmart have similar plans on offer in select stores. Whether it sticks going forward comes down to cost and execution.