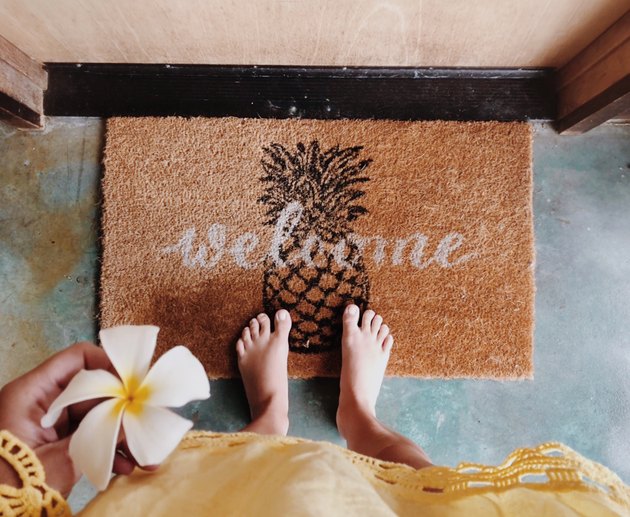 When it comes to raking in the dollars, there are few more lucrative side hustles than renting out an Airbnb. One 2017 survey found that hosts can make an average of $924 each month, with several caveats. It's not cheap or effort-free to provide a crash pad for strangers. But if you can take your home off the map, you can put your listing on it.
Apartment Therapy recently shared some tips about things you ought to know before getting in on the Airbnb action. The first is that your rental space needs to be basically neutral — a place where no one lives, but it might be nice if they did. This means a lot of work for hosts, especially if you're converting someplace you actually have settled into.
"You want it to have some personality," host Mariana Leung-Weinstein told Apartment Therapy, "but not enough to be off-putting or for guests to feel like they are crashing at a stranger's home." That can include keeping commonly accepted decorations, like houseplants and wall hangings, but removing anything that's too quirky, like your collection of Kewpie dolls. Leung-Weinstein recommends hiding anything with "big eyes or strange faces."
Keeping your Airbnb neutral is a good idea for beginners especially. If you're offering a more niche or eccentric experience, then deliver as advertised. (Keeping the place nice doesn't fly out the window if your apartment is goth or comics-themed, though.) People visiting your city (or your beautiful remote cabin, or your hobbit hole) want to live like locals, after all.