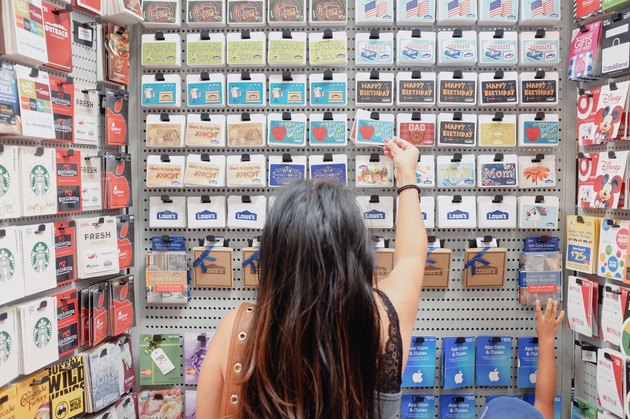 It's portable, it's personal, and it's pretty much perfect for a host of occasions. We've loved giving gift cards (and, once upon a time, gift certificates) for ages, but it can't be denied that at a certain point, they do seem to just clog up your wallet. There are some very good reasons to hold on to them, though — even after you've rung them up.
Some of these reasons are both obvious and straightforward. If you decide to return an item you purchased with a gift card, it's possible store policy might require the card itself to issue return credit. Writing for Delish, Sarah Weinberg suggests upcycling, particularly given that plastic gift cards could add "75 to 100 million pounds of polyvinyl chloride (PVC) material to landfills." But the most cunning use comes from the folks at Apartment Therapy.
Caroline Biggs points out a clever workaround for signing up for a free trial on most services. This is particularly relevant for pre-loaded debit cards: Rather than using your own credit card to sign up and worrying about when to cancel the trial, "try entering the info from one of your empty or near-empty pre-paid gift cards to seal the deal," she writes. "Not only will you spare yourself from an unwanted charge, using a dummy card in place of your real one means you won't have to worry about the company having any of your personal info once the free trial period has finished."
It may be the subscription version of a burner phone, but if you run a tight (or less than tight) ship, it could be worth a shot.