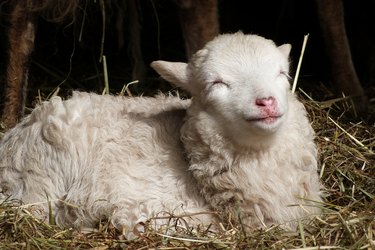 Money doesn't just grow on trees — or arrive by surprise in the mail, birthdays and special occasions aside. It may seem like your lucky day, though, when suddenly a check (a good-sized one!) from a financial institution pops up in your mailbox.
Of course, this is too good to be true. And Congress could pass legislation to do away with this practice.
They're known as live checks: "pre-screened mail offers" that are designed to look like paper checks you can deposit, but are in fact high-interest personal loans. The U.S. Government Accountability Office says that lenders often target the most creditworthy individuals — that is, those with the best track record of staying on top of credit payments. However, the loans are often structured in such a way that you could be trapped in a repayment plan for years, at interest rates far worse than credits cards', often greater than 25 percent.
While the live checks can be written out for several thousand dollars, they're generally not worth the trouble. That's one reason Alabama Sen. Doug Jones has introduced S.3734, the Unsolicited Loan Act of 2018. If this bill makes it out of the Senate Banking, Housing, and Urban Affairs Committee and passes both houses of Congress, it could not only outlaw the practice of sending out live checks, it could also keep any related issues off your credit report, if a live check has wreaked havoc on your score.
If one of your senators is on this committee, let them know how you feel about the matter. Otherwise, if you get a live check in the mail, your best bet (given identity thieves — no, really) is just to shred it.