If all you know about Oklahoma is, well, the eponymous musical (or just its eponymous big number), prepare to add one more great fact to your repertoire: The city of Tulsa wants you to move there, and it will pay you $10,000 to follow through.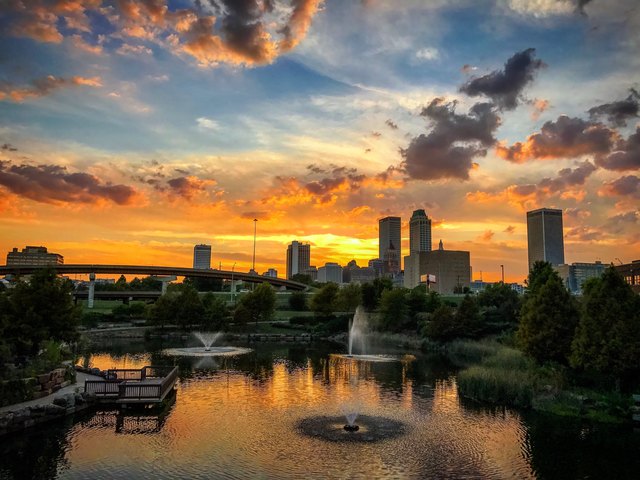 The announcement by a local foundation and the municipal government made headlines from coast to coast. Remote workers, whether paid staff, contract employees, or freelancers, can apply from anywhere for the program. Those selected will get $2,500 upfront for moving expenses, $500 each month, and a $1,500 lump sum at the end of the one-year offer. That's not the end of the perks: Participants are eligible for discounted furnished housing (to the tune of 33 percent off base prices) in Tulsa's arts district, as well as three months of free utilities. There's also a guaranteed co-working space, skill-sharing workshops, meet-ups with the full community of grantees, and rent discounts.
Tulsa isn't the only place trying to lure in young professionals. Vermont has a similar program for remote workers, while Maine will actually pay off student debt if you move there. The Midwest in particular is also on the up-and-up (especially for hipsters), and many cities there are good candidates for seeking out prosperity. If you're interested in Tulsa Remote and have a year to commit, visit the program's website for application details and more about the city. Oklahoma really hopes you'll like it there and stay.