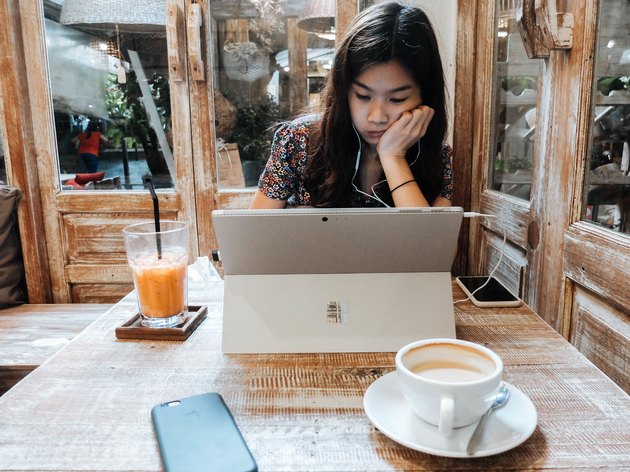 Another autumn, another frenzy of yelling about elections. If you're getting flashbacks to the last round of candidate promises about the economy, it's hardly a surprise. You couldn't be blamed for it either — for a majority of Americans, their financial prospects have either stayed the same since 2016 or gotten worse.
That's according to new data released this week by the website Bankrate. A staggering 62 percent of study participants say their financial standing hasn't improved since the 2016 presidential election. Of those respondents, about one-third blame the sitting president and his political party.
Like everything else about American prosperity, the results are unevenly distributed by income bracket. More than half of the nation's highest earners are feeling quite good about their money, but almost 4 in 5 Americans making under $30,000 per year say things are unchanged, at a time when their wealth should be growing. The benefits of a bullish economy haven't extended to women at the same rates either. According to Bankrate, "Men are more likely to see financial gains than women (44 percent vs. 32 percent) and reported doing 'much better' financially twice as often as women (22 percent vs. 11 percent)."
It's understandable to want to tune out politics. Even for people who enjoy the fight, it's exhausting, especially now. But the economy tends to be the biggest driver of how citizens cast their vote. If you've got opinions about how your money is treating you, say so at the ballot box. Visit nonpartisan sites like Vote.org to find your polling place, check your registration, and sign up for election reminders. Ballotpedia has a sample ballot lookup tool, as well as searchable histories on candidate voting records and platforms. If this economy isn't working for you, voting is a resounding way to make your electeds hear about it.