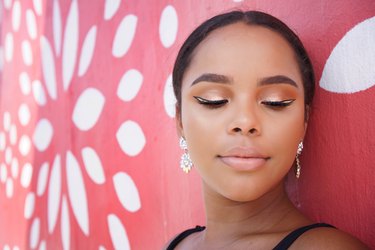 For a while there, literally everyone had a subscription box. You could order cooking ingredients, dog toys, business clothes, weird merch for your favorite sports team, novelty socks, and of course, makeup, skin care, and jewelry, and they'd show up on your doorstep faithfully, once a month. If you miss the offerings but not all the packaging, get ready: Walgreens has you covered.
The venerable drug store brand announced this week that it's partnered up with one of the OG makeup subscription companies, Birchbox. Shoppers will soon be able to browse specialist brands and full-sized examples of exclusive Birchbox products in person. The Walgreens pilot program is set to start in 11 U.S. stores, spread among Chicago, Dallas, Los Angeles, Miami, Minneapolis, and New York, this December. However, Birchbox brands will also be available for purchase on the Walgreens website.
This move comes as both subscription boxes and drug stores are trying to redefine themselves for the present and moving forward. While omnibus shops like Sephora are popular with makeup-lovers, Birchbox's sales have flatlined over the last year and drug stores increasingly see online outlets poaching their makeup sales. Walgreens in particular has been pouring funds into renovating stores to create fashionable and welcoming settings for the beauty-obsessed.
As TechCrunch notes, more and more digital-first brands are making their way into physical stores, such as Casper mattresses, Quip toothbrushes, and Native deodorant. Online storefronts like Amazon are also looking for their place in the real world. Shopping may be changing on its surface, but at heart, it's always going to be the same.