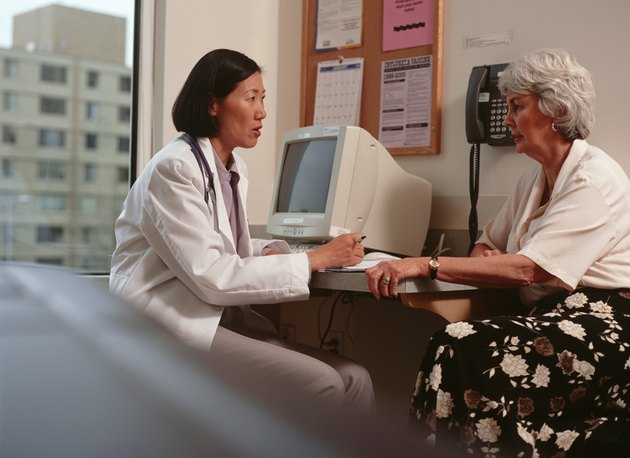 Medicare covers hospital expenses, doctors appointments, and prescription drugs for people aged 65 and older, as well as those who are disabled or terminally ill. The Social Security Administration provides multiple ways to apply for Medicare, including Web, phone, and in-person options. Applicants can generally expect to receive their Medicare card within a month of submitting the application. People who are coming up on their 65th birthday should apply for Medicare three months before that date to avoid delays that could result in higher premiums.
Documentation
You are not required to submit any documentation with your Medicare application. However, there are some documents that you may want to have on hand to ensure you provide accurate information. This can include your birth certificate, Social Security card, and paperwork pertaining to your health issues if you are applying for Medicare due to a disability.
Online
The Social Security Administration estimates that the online application usually takes about 10 minutes, making it the quickest method. From the SSA homepage, click the "Online Services" heading and select "Apply for Medicare Benefits" from the drop-down list. Follow the prompts to complete the application. You must provide personal identifying data such as your full name, address, Social Security number, and date of birth, as well as information about any health coverage you currently have. Double-check your entries on the final page and click "Submit" to finalize the application.
Over the Phone
This option is only available 7 a.m. to 7 p.m. Monday through Friday, making it less convenient than an online application. It may be easier, however, to ask questions and avoid mistakes if you're going through the process with a real person. Call 800-772-1213 to speak with an SSA customer service rep, who will walk you through the application questions and enter your answers into the system. You need to provide the same information that's required for online application submission.
In Person
This option is usually limited to business hours, Monday through Friday. Go to the Social Security website, click "Find a Social Security Office" and enter your zip code for information about the Social Security offices near you, including addresses, phone numbers and hours of operation. You can also call the SSA at 1-800-772-1213 24 hours a day, seven days a week. At the office, complete a Medicare application and turn it into a representative. If you need assistance with your application, you may have to wait quite a while to see a representative.