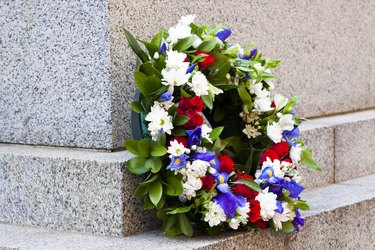 No matter the circumstances surrounding the loss, losing a loved one is devastating, and the last thing grieving families should need to worry about is money. That being said, the reality is that funerals and burials can be costly, which is why it's essential to explore charities that can help with funeral costs as well as state assistance with funeral costs. Some various methods and organizations can help offset the cost of laying a loved one to rest in the state of Texas. That way, you can focus on saying goodbye with dignity.
State Assistance With Funeral Costs
The government is the first place to look for help with funeral costs in Texas, and there are a few programs available. The first option that you look to should be Social Security. If the deceased person paid into Social Security during their lifetime, their surviving relatives are entitled to a lump-sum payment at their death, which you can use to pay for the funeral. Social Security can also be a resource for help with funeral costs for a disabled person.
The next resource is the Texas Department of Health and Human Services' Burial or Cremation Assistance Registry. This program compiles a list of funeral homes and other organizations willing to provide free cremation for low-income in Texas, burial assistance and more. Many private charities and religious institutions are included on the registry, which is voluntary.
Finally, every county in the state provides indigent burial services. Contact your county's Department of Community Services to learn more about this cheaper option. While you won't have much control over what happens to your loved one's remains, those involved will take care of them with respect.
Charities That Can Help With Funeral Costs
Several private organizations and charities can help with funeral costs, and for many families, this sort of approach is a much better option. The Red Cross and Salvation Army are two organizations that sometimes award financial assistance for burials and cremation assistance in Texas. Contact your local chapters for more information on exactly how they can help.
Programs for Special Groups and Circumstances
You should also make sure to check whether your loved one may be eligible for special burial assistance programs. For example, the VA (Veterans' Administration) provides funeral assistance for anyone who served in the armed forces. Sadly, if your loved one died due to a crime, the state of Texas has a program that provides funeral expense reimbursement for crime victims, as described by the office of Ken Paxton, Texas's Attorney General.
The Federal Emergency Management Agency, more commonly referred to as FEMA, provides help with funeral costs for people lost in disasters, including hurricanes and tornadoes, both common in Texas. They are also currently offering burial assistance to people who have died due to the COVID-19 pandemic.
Finally, you can find help from the Funeral Consumers Alliance to learn more about all kinds of services and aid available during this challenging stage of life. This nonprofit organization primarily serves as a watchdog for the entire funeral industry but is also an excellent resource for finding help if you need it.