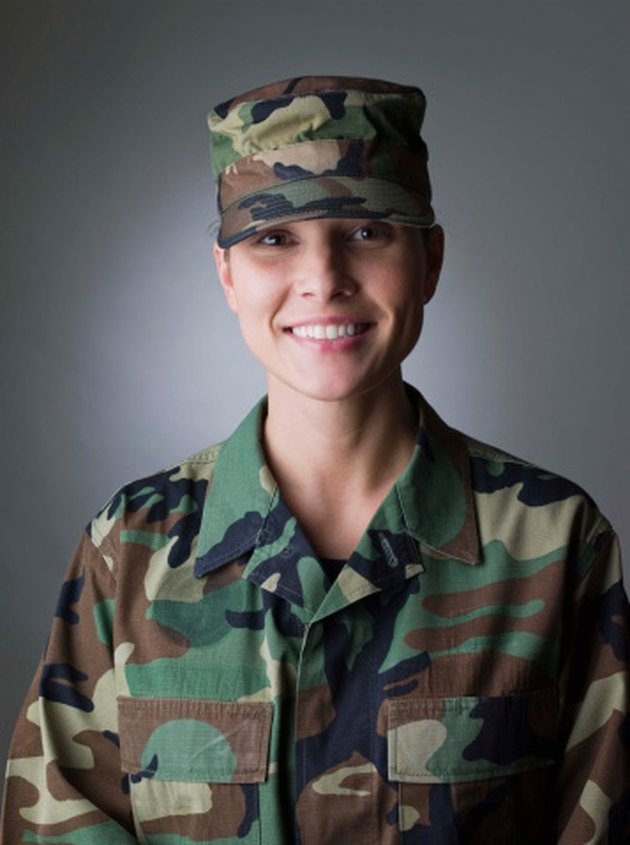 As of 2011, the U.S. Department of Veterans Affairs estimates that 107,000 veterans are homeless on any given day of the year. Thousands of other veterans walk a fine line between sustainability and poverty. Many charitable organizations understand the problems veterans face paying for everyday living expenses and covering costly bills. These organizations provide grants that help veterans pay for food, shelter and basic living costs.
Programs
The Coalition to Salute America's Heroes offers emergency financial assistance to disabled veterans. These emergency grants can help cover the cost of medical bills, utility payments, food, clothing, car repairs or rent payments. Veterans with minor children can get help through the American Legion's Temporary Financial Assistance Program. State Departments of Veterans Affairs offer financial assistance as well as homeless prevention programs. For example, the Vermont Human Services' Economic Services Division offers emergency grants and helps cover the cost of utility bills.
Qualifying
Primarily, applicants must hold veteran status. Applicants must also prove a financial need. For example, a veteran at risk of losing his apartment or having his utilities cut off can prove his financial need by providing the organization with eviction or disconnection notices. Some programs also require special circumstances. For example, the Coalition to Salute America's Heroes verifies disability. The American Legion only assists parents with minor children. Applicants should contact the organizations or their local Veterans Affairs office directly for specific requirements.
Applying
Veterans can apply for most financial assistance programs through their local Veterans Affairs office. The Veterans Affairs office keeps a list of local and national resources for veterans as well as specific details on how to apply for financial aid. When visiting a VA office, veterans should bring any paperwork related to their military discharge, proof of residency such as a lease agreement, and proof of financial need. Having these items at hand may help expedite the process.
Considerations
Many charitable organizations also offer assistance to veterans, especially homeless veterans or those at risk of becoming homeless. The Salvation Army offers shelter and emergency grants to veterans. The United Way offers assistance through local charitable groups. Church-based organizations, such as Catholic Charities, may also provide grants to needy families. Applicants can apply for these programs by visiting the charity in person.