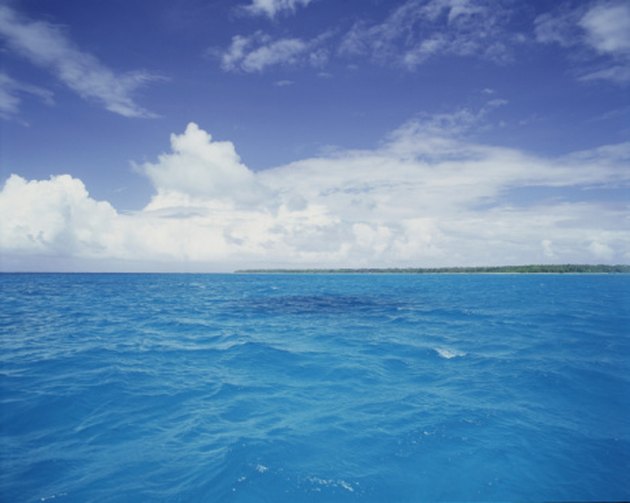 Marine biologists study organisms that live in saltwater environments. They seek to understand the origins, behavior, reproduction and life processes of these animals and plants. Marine biologists are also interested in how human activity affects life in saltwater habitats and if organisms in such environments may be beneficial to humans as sources of food or for medical treatments. Pay levels for marine biologists vary by location and employer type.
Average Pay
For its 2009 national employment survey, the U.S. Bureau of Labor Statistics classified marine biologists in a category of biological scientists distinct from biochemists, biophysicists, microbiologists, zoologists and wildlife biologists. It calculated that the average annual salary for a marine biologist, alongside colleagues such as physiologists and limnologists, was $69,430. This is equivalent to a monthly wage of $5,786 and an hourly pay rate of $33.38.
Pay by Industry
As detailed by the BLS, the majority of marine biologists and their contemporaneous biological scientists are employed by federal government agencies. It gave the average salary in this sector of the profession as $73,030, slightly less than in scientific research and development services -- $75,080. Rates in colleges, universities and professional schools averaged $53,990, while in pharmaceutical and medicine manufacturing, the average was $74,640.
Pay by Location
Among certain major cities, marine biologist salaries vary widely. Wage comparison website SalaryExpert.com found that Miami and New York City had, across all industry sectors, the highest rates, averaging $95,410 and $82,479, respectively, in 2011. In contrast, Houston was listed at $51,802. The BLS reported that the District of Columbia and the states of Maryland and Virginia were the most lucrative for a marine biologist in 2009, with average wages of $104,350, $91,000 and $86,950, respectively. In Oregon the salary averaged $62,390 annually.
Prospects
The Bureau of Labor Statistics expects employment opportunities for all types of biological scientists, including marine specialists, to grow by approximately 21 percent over the period from 2008 to 2018. This is considerably faster growth than that predicted for the nation across all occupations, estimated at between 7 and 13 percent over the same 10 years. The increasing application of biotechnology to more areas of industry will be the primary reason for this growth and should mean that salary levels for biologists remain competitive. However, BLS cautions that research funding may vary according to federal government changes, and marine biologists are likely to require a doctorate to secure even entry-level research positions.