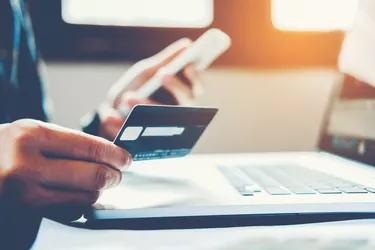 Credit and debit cards, mobile banking and ATM machines make banking easier but also more vulnerable to dishonest and fraudulent acts. Although Chase must by law comply with federal consumer protection laws and follow Federal Trade Commission guidelines, this doesn't always mean the company will refund fraud charges if or when they occur. Timing and making sure to file a police report once you realize your account includes fraudulent transactions increase the chance you'll receive a refund.
Tip
Chase will refund fraud charges to your credit card as long as you notify them immediately and contact your local police to file an official fraud report.
Liability Considerations
Credit Card Fraud
If your credit card is lost or stolen, the Fair Credit Billing Act says that Chase bank must refund all but $50 of any charges you didn't authorize. If someone steals your credit card number but you still have the card, Chase must refund all fraudulent charges. Neither scenario has a time frame in which you must report or lose your chance for a refund.
ATM and Debit Card Fraud
The Electronic Fund Transfer Act covers ATM cards and debit cards. With these cards, the amount Chase must refund depends on how soon you file a fraud report. If you file a report within two business days, Chase must refund all but $50. However, your liability increases to $500 if you file a report two to 60 days after the theft or loss occurs. After 60 days, Chase has no legal obligation to refund any fraudulent charges.
Just as with a credit card, if someone steals your ATM or debit card number but you still have the card, Chase must refund all fraudulent charges, but only if you file a report within 60 days.
Reporting Procedures
Although Chase does provide an e-mail address to report fraud, the company recommends that you report fraudulent transactions by telephone. The e-mail address and telephone numbers are:
Call 800–935–9935 to report ATM and debit card fraud
Call 800–432–3117 to report credit card fraud
When filing a report, you'll need to provide the date, the payer and the amount of each fraudulent transaction as well your name, zip code and telephone number. After filing, you'll receive a fraud affidavit by postal mail or by e-mail on which you swear that the report is true to the best of your knowledge. Once Chase receives the document, a fraud investigation will begin.
The FTC recommends that you always follow up a telephone call with a letter sent via certified mail with a return receipt request. The letter should specify the reporting date and restate the facts of the conversation.
The Investigation Phase
A fraud investigation consists of verifying the information you submitted. In addition to reviewing the charges, Chase may also compare signatures and track down the location of an IP address for an online transaction.
According to Chase Bank, an ATM or debit card fraud investigation usually takes at least 10 business days to complete, and a credit card fraud investigation could take even longer. In the meantime, Chase will temporarily refund the amount in dispute. They'll also close the affected account, open a new account and issue you a new card.
Denial Considerations
Although it's always important to file a police report, it's even more important for a fraud situation in which you suspect a family member. According to Chase, most denials result from fraud committed by a family member but not substantiated by a police report. For example, an investigation that traces a reported fraudulent transaction to an IP address within your home will likely be denied unless you've filed a police report.
Chase Bank has no formal appeal process if it denies your fraud claim. However, you can file a complaint with the federal Consumer Financial Protection Bureau if you're not satisfied.