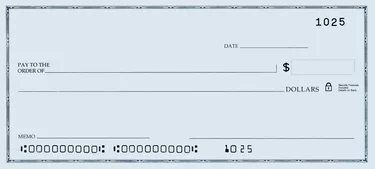 Internet scammers can obtain your bank information by hacking sites and stores you've visited or simply by tricking you into divulging information or disbursing your funds. As a scam victim, you can file a police report, although Internet crime often crosses international borders, which can make prosecution tricky. Consequently, recovering your money from the scammers themselves can prove difficult or impossible. However, you can generally recover your losses if you act quickly and contact your bank. Laws protecting consumers from Internet-based financial fraud vary based upon the payment method.
Credit Card Fraud
The Fair Credit Billing Act includes provisions that protect consumers from credit card fraud. You should notify your bank immediately if you have reason to believe your card details have been compromised. Most credit card companies have 24-hour hotlines to report such fraud. Hotline numbers are normally listed on the back of the card. While you are liable for up to $50 of charges if your physical card is lost or stolen, you have zero liability for Internet fraud or other situations when the card details rather than the physical card are compromised. Your card issuer may ask you to complete a fraud affidavit detailing the unsanctioned transactions. The issuer will credit your account and provide you with a new card.
Debit Card Claims
As with credit cards, you have zero liability for fraudulent charges as long as you notify your bank of the issue before any charges hit your account. The Electronic Funds Act states that your bank can hold you liable for $50 of charges if you notify it of the fraud within two business days. Your liability rises to $500 if you take more than two days but less than 60 days to alert your bank of fraudulent charges. You have unlimited liability for charges if you wait more than 60 days to alert your bank. However, these deadlines are legal maximums and many banks voluntarily refund unauthorized charges. To report fraud, contact your bank's emergency hotline and complete a fraud affidavit.
Electronic Debits
Online fraudsters can use your bank account and routing number to make electronic withdrawals from your account. Such debits are subject to regulations established by the National Automated Clearing House Association. You have zero liability for unauthorized ACH charges as long as you notify your bank within 60 days of the debits clearing your account. Thereafter, you assume full liability for any charges. You should contact your bank as soon as you notice any fraudulent debits, and you may need to complete an affidavit. Your bank may recommend closing the account to prevent future charges.
Check Fraud
Aside from ACH debits, an online fraudster could use your account and routing number to create duplicate checks. Fraudsters can then use the checks to make in-person withdrawals from your account. Under the Uniform Commercial Code, remotely created unauthorized checks are invalid. Consequently, liability for losses falls to the bank accepting the item rather than the account owner. You have zero liability for online based check fraud. Significantly, the UCC doesn't impose any timelines on consumers to report the fraud.