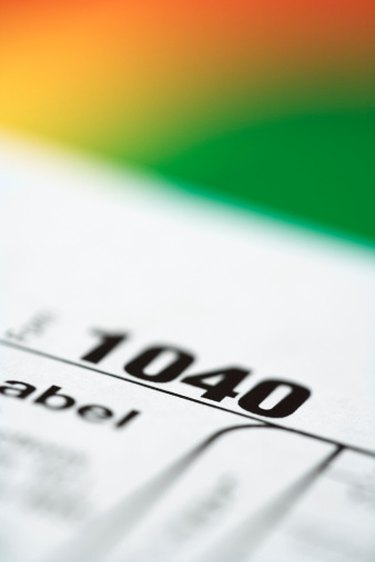 Refund anticipation loans are loans made to consumers who don't want to wait weeks for the Internal Revenue Service to process their tax returns and transmit the refunds. If you have overdue medical bills or car payments, or are behind on your rent, a refund anticipation loan can provide you the emergency funds you need now, not later. In order to get an instant refund anticipation loan, you'll need to have your taxes professionally prepared.
Step 1
Review your credit rating and fix any problematic areas. For example, if there are errors on your credit report, request in writing that the items be corrected. Credit reports are the primary method for qualifying for an instant refund anticipation loan; you should make sure your credit is as good as possible.
Step 2
Visit your local tax service professional and have your taxes prepared at his office. Refund anticipation loans are offered only to customers. For example, Liberty Tax Service offers their Instant Refund Anticipation Loans only to Liberty Tax Service customers.
Step 3
Ask your tax preparer for an refund anticipation loan.
Step 4
Review the paperwork for the refund anticipation loan and accept the terms. In order to get a refund anticipation loan, you'll need to agree to a credit history check and pay a fee.
Tip
If you don't qualify for a an instant refund anticipation loan, you may be eligible for a delayed loan, depending upon the institution's policy.
Warning
Refund anticipation loans can be expensive -- sometimes in the realm of hundreds of dollars. Make sure you read the paperwork carefully and understand how much the loan is actually costing you before you agree to the loan.