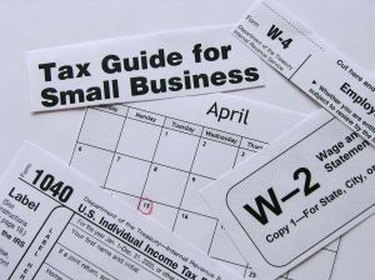 After you file your state tax return, you may wonder when your refund will arrive in your mailbox or be direct deposited. Many people do not know how to check the status of a state refund to see if it was processed, if another agency has a hold on the refund or when to expect the refund. Follow a few easy steps to see the status of your refund.
Step 1
Visit your state taxing authority website. For instance, for Wisconsin, type "Wisconsin State Tax" into your search toolbar. The result should be the first or second listed.
Step 2
Click on the link that will lead you to the first page. On the first page, you will see the words, "Where's My Refund" or "Check My Refund Status."
Step 3
Click on the "Where's My Refund" or similar link to go to the next page.
Step 4
Enter the information required to check your status. Most states require your Social Security number and refund amount. Other states may ask for your name, filing status or number of exemptions you claimed. Follow through and enter the required information.
Step 5
Click "Next" or "Get My Refund" to go to the next page. On this page, you will see information detailing the status of your refund and when you can expect it.
Tip
Many states will also offer a telephone number to check on your refund status if you are not inclined to check online.
Things You'll Need
Social Security number

Refund amount

Exemptions claim (not all states)

Name (not all states)