Veterans who receive disability compensation from the U.S. Veterans Administration are often entitled to other benefits through federal, state and local government agencies. For instance, many states offer disabled veterans free hunting and fishing licenses and reduced property tax or vehicle tags. To obtain these benefits, you must provide a VA award letter, which states your disability rating percentage and monthly compensation amount. Award letters may also be used to prove income for loans, rental applications and state assistance such as food stamps.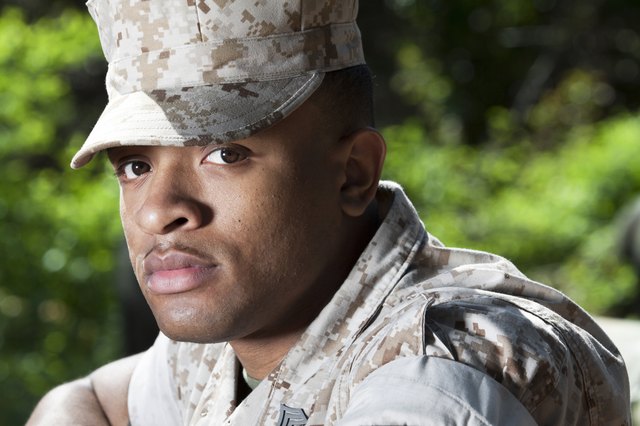 credit: Todd Headington/iStock/Getty Images
Online Access
You may generate and print your award letter online from your Premium eBenefits account online. Log on and click on the "Access My Documents" tab to customize and print your letter.
Contact the VA by Phone
Call the VA Benefits department at 1-800-827-1000 to speak to a legal administrative specialist. Provide your name, social security number and branch of service. The specialist will generate your award letter and may fax or mail it. Specialists may not email award letters since they contain personal identifying information.
Visit Your VA Regional Office
A representative at your regional office will print an award letter for you. In-person assistance is available on a drop-in basis during weekdays. Check with your local office for customer service hours.