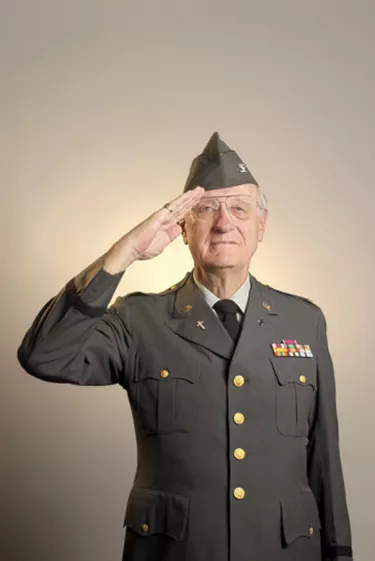 Veterans' benefits depend on two important factors: the length of military service and the type of discharge awarded by your branch of service upon leaving service. The benefits of veteran status are managed mainly by the U.S. Department of Veterans Affairs, which administers a comprehensive portfolio of benefits programs for qualified veterans. Each benefit program has particular eligibility criteria that take into account how long you served and whether you receive an honorable discharge.
GI Bill
One of the most important benefits for qualified veterans is the GI Bill program, which helps veterans attend college or pursue an authorized vocation training program. For example, veterans who served at least 90 consecutive days in any branch of the military after Sept. 11, 2001, might be eligible for educational assistance benefits under the Post-9/11 GI Bill. This particular part of the GI Bill is the most comprehensive of all previous GI Bill programs. According to the VA, the maximum benefits payable under the Post-9/11 GI Bill include full tuition payment, a housing allowance and a stipend for books and supplies.
Mortgage Guaranty
Along with education benefits, veterans also have access to mortgage loans sponsored by the VA. Veterans have the option to obtain a mortgage backed by mortgage insurance from the VA, which protects mortgage lenders against losing money on a VA mortgage if the veteran defaults. Providing VA mortgage insurance also helps lenders accommodate veterans more easily by limiting closing costs and not requiring a down payment.
Life Insurance
Newly separated veterans have the option to continue life insurance coverage under the Veterans Group Life Insurance. The VGLI allows veterans to continue life insurance coverage originally obtained through the Servicemembers Group Life Insurance while on active duty. However, veterans must transition to VGLI within 16 months after receiving a discharge from service. According to the VA, you are not required to prove you are in good health if you apply for VGLI coverage at least four months before you are discharged.
Disability Benefits
Veterans considered disabled by the VA are eligible for additional benefits and financial compensation. Benefits depend on the disability rating you are granted by the VA. Each disability rating corresponds to a specific amount of monthly compensation. According to the VA, eligibility for disability is open to those veterans whose disability resulted from military service and discharged under any type of discharge except those with a dishonorable discharge. The VA also grants additional disability compensation to veterans with eligible dependents.